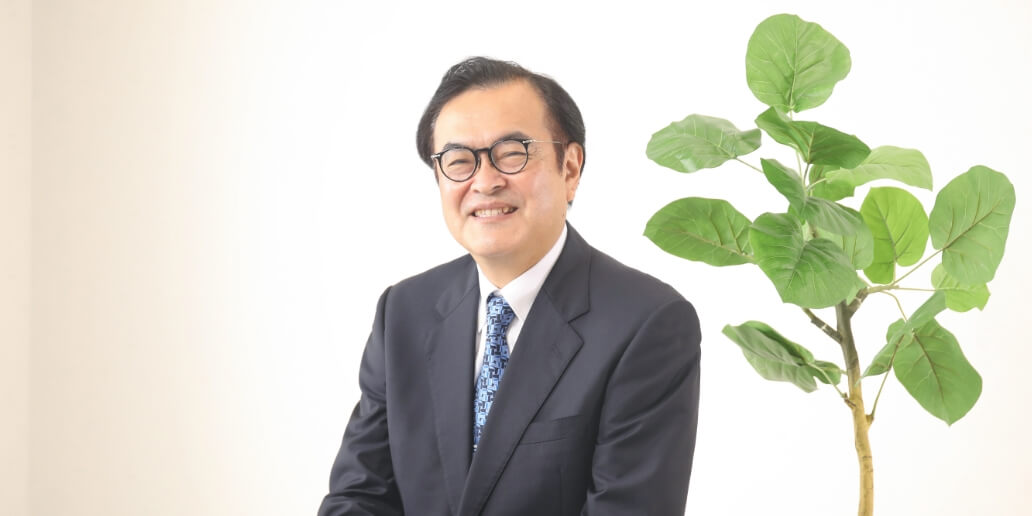 DeanTadashi Isa
The Graduate School of Medicine of Kyoto University is one of the largest graduate schools of medicine in Japan. It comprises five departments: Medicine, Medical Science, Public Health, Human Health Sciences, and the Kyoto-McGill International Collaborative School in Genomic Medicine. Our research encompasses all areas of medicine, healthcare, and human health and wellbeing, including basic medicine, clinical sciences, social medicine, and medical technology.
In addition, the graduate school works together with many research institutes, such as the Center for iPS Cell Research and Application (CiRA), and the Institute for Life and Medical Sciences (LiMe).
The mission of the graduate school is to create innovative knowledge in the fields of medicine and healthcare and constantly share this knowledge with society, thereby contributing to the improvement of human health and wellbeing, and also to foster global leaders who can drive such contribution. To that end, it is essential that many energetic students with different backgrounds, not only those from medical undergraduate courses, but also those from non-medical undergraduate courses, gather together from around the world literally and compete with one another through friendly rivalry toward pioneering new academic fields. Such interdisciplinary integration across multiple fields is becoming increasingly important today. We believe that the cultivation of human resources who can promote such research is the key to the development of medical and bioscientific research for the future.
A unique characteristic of the Graduate School of Medicine is that it offers educational courses in which laboratories whose research fields are close to each other cooperate to instruct students. The curricula comprise approximately ten fields of research (courses), including cancer, brain, and immunity. All enrolled students select a course in accordance with their own interests regardless of their department and specialty and even regardless of the category, such as basic medicine, clinical sciences and social medicine. This system enables students to pursue their research from an extensive perspective through regular presentations and discussions. The system also allows the Graduate School's faculty members to participate in courses in accordance with their own interests and expertise, regardless of their department and specialty, enabling them to share information with colleagues from other laboratories and promote new avenues of collaborative research. In addition to the benefits provided by this educational system, each laboratory offers students with thorough one-on-one individual research guidance. Consequently, students can acquire a broad perspective and accomplished research skills. Furthermore, many classes, including those in the educational courses, are provided in English. This means that we have a research and educational setting that enables students to pioneer new areas of research through collaboration and integration between diverse cutting-edge research fields and address the globalization of research. In addition, we launched the Medical Innovation Program in 2018. By establishing an advanced industry-academia education and research framework that covers everything from basic research to implementation of research results by society, we strive to foster human resources who can generate innovation in the medical and healthcare fields in the future. Some of our activities had to be suspended or restricted due to the COVID-19 pandemic starting in early 2020. Even during that time, however, we maintained our activities thanks to the efforts made by many members, for example, by organizing online meetings. Although prospects remain uncertain, we would like to further improve our activities by making full use of a wide variety of communication tools, including IT, with our eyes on the future post-pandemic environment.
As exemplified by the Department of Public Health, established as the first of its kind in Japan, and the Department of Human Health Sciences, the Graduate School of Medicine of Kyoto University advances world-leading research in a wide range of medical and healthcare fields. The Graduate School of Medicine is planning to revise its curricula to facilitate more effective utilization of research resources and to enable research guidance and collaborative research to be conducted flexibly, unrestricted by departmental divisions.
The mission of the Graduate School of Medicine of Kyoto University is to promote research of the highest international standards, and cultivate the next generation of global leaders who can drive the development of medicine and healthcare through their extensive scientific perspectives and excellent research skills and make their own presence felt in the global arena. As you may know, the Graduate School of Medicine has produced numerous world-class human resources and disseminated some remarkable research achievements. We sincerely hope to welcome many students to the graduate school to join us as we pioneer scholarship for a new era.