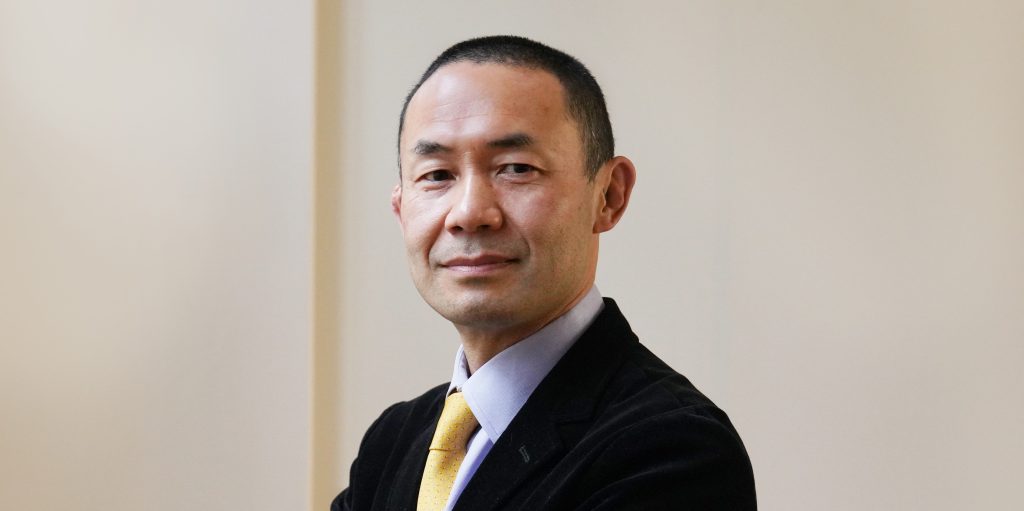 Tomoki Aoyama, M.D., Ph.D.,
Head of Human Health Sciences, Graduate School of Medicine
Medical care as we know it today has evolved from the origins of Western medicine pioneered by Hippocrates. Traditional medical knowledge and techniques have been passed down through word of mouth and practice. In contrast, medicine has progressed through the description, analysis and verification of phenomena, and the search for their solutions.

Especially in situations that threaten human survival, such as the novel coronavirus pandemic, natural disasters and wars, we have overcome these threats by conducting interdisciplinary research between medicine and other disciplines. By overcoming these challenges, we have built a stronger research foundation to continue the tradition. However, unresolved problems remain, and individuals committed to medical research will be continuously needed.

Human Health Sciences, Graduate School of Medicine is a young graduate school, as its latter doctoral course was only started in 2009. However, our school boasts a quota of 70 M.S. students and 25 Ph.D. students, who can choose from characteristic courses: Advanced Nursing Sciences, Advanced Rehabilitation Sciences, Multidisciplinary Medical Sciences, and the Innovation Unit for Near Future System and Technology. Located in the western area of Kyoto University Hospital, our departments are surrounded by world-leading research facilities of Kyoto University, including the Graduate School of Medicine, Kyoto University Hospital, the Center for iPS Cell Research and Application (CiRA), and the Institute for Life and Medical Sciences (LiMe). Taking advantage of this exceptional location, we can actively interact with these research institutions. The Center for Digital Transformation of Healthcare, a new research discipline, has also been established in the Graduate School of Medicine. We expect to produce researchers who can respond to the needs of the times.

It is hoped that graduates of Kyoto University will become leaders not only in Japan but also in the world. It may be challenging to become a leader in the field of research, but this is not necessarily unattainable if you have the spirit of Kyoto University, which involves finding truth in the chaos of free ideas and opening up new frontiers. I hope you will work together in a spirit of friendly rivalry to become leaders of the new era, starting from our courses of Human Health Sciences.