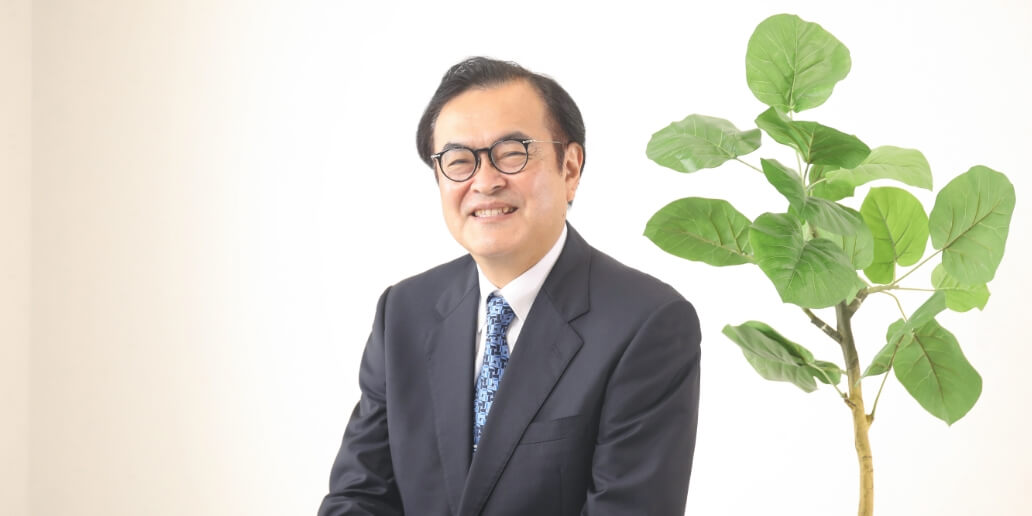 DeanTadashi Isa
The Faculty of Medicine of Kyoto University has over 100 years of history and tradition since the establishment of its predecessor, the College of Medicine of Kyoto Imperial University, in 1899. Since that time, energetic young students have been drawn to the Faculty from throughout Japan. Highly motivated to hone their skills and knowledge while appreciating the university's culture of academic freedom, such students have grown through good-natured competition and mutual encouragement in Kyoto, the city with a long history. Many of them have become world-leading scholars and researchers in a variety of medical fields, providing patients with innovative treatments and sharing their discoveries with society.
The Faculty of Medicine is devoted to seeking remedies and developing human resources who can contribute to the conquest of disease, in order to bring hope and relief to those suffering from ailments and illnesses. This mission entails not only the acquisition of cutting-edge knowledge and skills in medical and healthcare fields, but also the cultivation of perspectives and skills in a wide range of fields. Also required is the development of the ability to communicate from the perspectives of patients and coworkers, and a high standard of ethics. The Faculty endeavors to cultivate human resources who can make full use of all these qualities toward creating innovative values through their astute perception backed by deep intellectual curiosity, the actual practice based on such perception, and insight for casting light on issues that are not yet fully understood.
The Faculty comprises the Medical Science Division and the Human Health Sciences Division. The Medical Science Division cultivates medical scholars and doctors, while the Human Health Sciences Division fosters physical and occupational therapists, clinical laboratory technologists, nurses and other advanced healthcare professionals. While respecting the faculty's philosophy and traditions, we have revised the curricula of both divisions and tailored them to the cultivation of medical and healthcare human resources for the present and future. The Medical Science Division now offers new classes in which students can study medicine in English with an eye toward globalization, as well as curricula in basic medicine and clinical sciences, which are required for all medical and healthcare practitioners, and a 73-week clinical training program. The division also offers several unique education programs, such as an MD researcher program in which students engage in research at various laboratories in the faculty from their first year. The My Course Program is another unique offering in which fourth-year students engage in various forms of independent study (e.g., laboratory research and short-term periods of study at overseas research institutions) for approximately four months including the summer vacation. The division also offers an MD/PhD course for students with a strong aptitude for further advanced research. Students in the course have two options: the insert course in which students enroll in the graduate school directly after completing their fourth undergraduate year, obtain their degree, return to clinical training, and obtain a medical license; and the post-graduate course in which students who have completed the MD researcher program during their six-year undergraduate program can enroll. Many of these activities had to be suspended or restricted due to the COVID-19 pandemic starting in early 2020. Even during that time, however, all faculty members, students, and administrative staff made sincere efforts and displayed a certain amount of ingenuity, such as organizing online lectures, toward realizing efficient operations. Although prospects remain uncertain, we would like to further improve our educational programs by incorporating new educational methods, including the use of IT, with our eyes on the post-pandemic environment. In 2016, we launched a special admission system for students with high aptitude for research. We call for those enrolled under this system to participate in the MD researcher program. The special admission system has been especially designed to ensure human resources with a wide variety of backgrounds, and we feel that the screening of such students is generating positive interactions between them and students enrolled through the general entrance examinations. Valuing students' autonomy, the Faculty of Medicine of Kyoto University encourages them to participate in seminars and research at laboratories of their interest when they have time outside of their classes. In keeping with our traditions of self-teaching and self-learning, and respect for originality, we would like to provide full support through these programs for students taking classes autonomously in accordance with their own personal interests.
Previously, the Human Health Sciences Division trained nationally certified healthcare practitioners, such as nurses, physical therapists, occupational therapists and clinical laboratory technologists. In response to the rapid development of medicine in recent years, however, the division has reorganized its curricula into three courses: the Advanced Nursing Sciences Course, the Advanced Rehabilitation Sciences Course, and the Multidisciplinary Medical Sciences Course. By doing so, the division strives to foster not only medical workers with such national certificates, but also human resources essential to medicine for the present and future. The entrance examination for all of the courses is the same, and students can select their preferred course after enrolling at the university and experiencing some of the work entailed for each course. At the same time, students who already have a clear idea of their intended career path, such as nurses, physical therapists or occupational therapists, can enroll in their preferred course directly through a special admission system. The Multidisciplinary Medical Sciences Course provides fourth-year students with opportunities to carry out research at laboratories affiliated with the Graduate School of Medicine, including the Center for iPS Cell Research and Application (CiRA).
The most important mission of the Faculty of Medicine of Kyoto University is to cultivate many world-leading medical researchers and healthcare practitioners in a way that respects the students' autonomy in line with Kyoto University's traditions. We hope that students will develop into world-leading human resources by interacting with faculty members and others autonomously and enhancing their skills and abilities. At the Faculty of Medicine of Kyoto University, we will spare no effort in providing the support our students need. This is the spirit handed down through the long history and traditions of the Faculty of Medicine of Kyoto University.