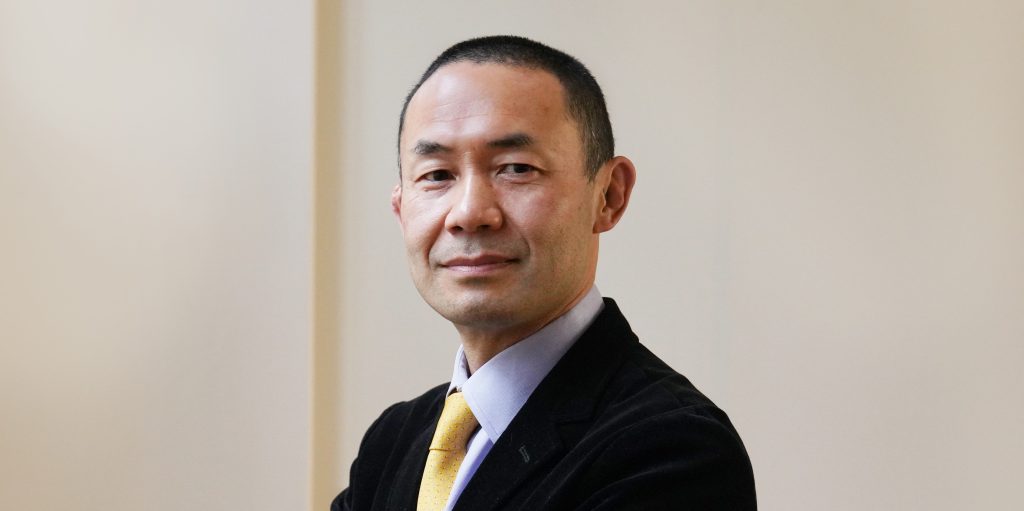 Tomoki Aoyama, M.D., Ph.D., Head of Department of Human Health Sciences, Faculty of Medicine
The Department of Human Health Sciences, Faculty of Medicine, Kyoto University has a history of over 100 years since its establishment in 1899. Throughout its long history, our department has produced many graduates who have earned national certifications as medical professionals, such as nurses, physical therapists, occupational therapists and clinical laboratory technicians. Our mission is to train students not only to obtain national certifications but also to be able to respond to unprecedented crises such as the novel coronavirus pandemic. Our department continues to adapt and evolve to satisfy the demand for medical professionals equipped to meet the needs of advancing medicine and times.

Currently, the Department of Human Health Sciences offers three courses, i.e., Advanced Nursing Sciences, Advanced Rehabilitation Sciences and Multidisciplinary Medical Sciences, with the aim of cultivating top-level medical professionals and researchers. We provide specialized education by world-leading faculty members. In addition, to enhance the advanced knowledge and expertise of the students, we invite clinical practitioners and researchers conducting unique research at the Graduate School of Medicine, Kyoto University Hospital, the Center for iPS Cell Research and Application (CiRA), and the Institute for Life and Medical Sciences (LiMe) to serve as guest lecturers. My hope is that undergraduate students will become familiar with world-class research and clinical practice on a global stage and that graduate students will participate in such research and clinical practice, ultimately growing into world-class medical professionals or researchers themselves.

Who are top-level medical professionals or researchers in demand worldwide? Needless to say, they are professionals who can play active roles in clinical settings, responding to the ever-changing needs of the times. They may also be researchers who develop and implement new medicine, medical devices and medical services; medical administrators who design and operate efficient healthcare systems; university teachers who nurture the next generation of medical professionals; and human resources, such as medical physicists and big data scientists, possessing cutting-edge technologies and knowledge as well as practical skills. New world leaders will emerge with the success of these top talents in their respective fields and their integration into a cohesive whole.

The phrase "自重自敬"(Jicho-Jikei), the spirit of our university, means "self-reliance and self-respect." It may not be easy to develop an axis within yourself and to discipline yourself. However, students of Kyoto University cultivate this philosophy within themselves, and gain specialized knowledge and experience in their faculties, and ultimately spread their wings in society. Our faculty and staff will provide education and support to help you take a big leap forward. Let us all do our utmost together.