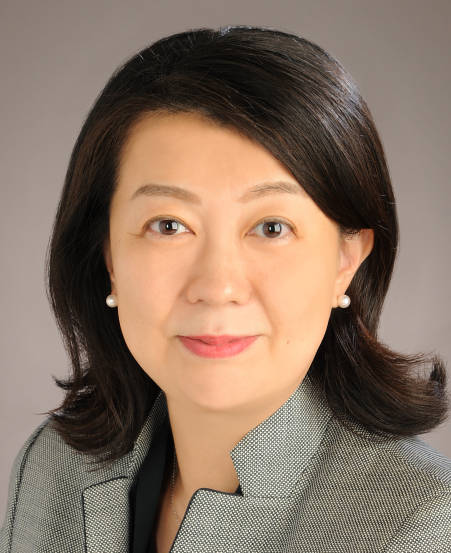 M.D., Ph.D. Professor Takako Eguchi Nakajima
This field is a new graduate field of research within the Department of Early Clinical Development, Kyoto Innovation Center for New Generation Clinical Trials and iPS Cell Therapy (Ki-CONNECT), which was inaugurated in April 2020. Education involves designing/conducting translational research necessary to overcome efficiently through the "valley of death" between preclinical studies and early phase clinical trials and the design/conduct of phase 0/1 trials. In clinical practice, by way of teaching techniques of early clinical development, we provide you opportunities to experience early phase clinical trials that recruit patients with cancer/incurable disease who may receive a transplant of iPS cells, and also healthy volunteers.
Research and Education
The field of early clinical development is staffed by medical doctors much experienced in planning and conducting translational research or early phase clinical trials (including investigator-initiated trials). We collaborate not only with researchers at Kyoto University but also with the Institute for Advancement of Clinical and Translational Science (iACT), Kyoto University Medical Science and Business Liaison Organization (KUMBL), Kyoto University Innovation Capital Co., Ltd. (iCAP), etc. to promote successful clinical development and initiation of translational research design/conduct and early phase clinical trial planning and implementation. Through research design and onsite experience, you will become a full-fledged investigator at the forefront of global early clinical development in the future.
In clinical practice, our goal is the complete cure of cancers and incurable diseases. We provide comprehensive medical care for all diseases and individual care for each patient. You will be trained to deal with any unknown adverse events that might happen in first-in-human studies. You may be interested in contributing to the future of medicine by collaborating with patient and healthy participant volunteers in clinical trials of new treatments. Both new graduates and experienced medical doctors are welcome. Experience in clinical/basic research does not matter. You can visit us any time. Please feel free to contact us by email or phone.
Ki-CONNECT Grand opening in Apr 2020
Department of Early Clinical Development
Recent Publications
Nakajima TE (Corresponding author), Boku N, Doi A, Arai H, Mizukami T, Horie Y, Izawa N, Hirakawa M, Ogura T, Tsuda T, Sunakawa Y. Phase I study of the anti-heparin-binding epidermal growth factor-like growth factor antibody U3-1565 with cetuximab in patients with cetuximab- or panitumumab-resistant metastatic colorectal cancer. Investigational New Drugs 38: 410-418, 2020(DOI: https://doi.org/10.1007/s10637-019-00782-8)
Nakajima TE (Corresponding author), Yamaguchi K, Boku N, Hyodo I, Mizusawa J, Hara H, Nishina T, Sakamoto T, Shitara K, Shinozaki K, Katayama H, Nakamura S, Muro K, Terashima M. Randomized phase II/III study of 5-fluorouracil/l-leucovorin versus 5-fluorouracil/l- leucovorin plus paclitaxel administered to patients with severe peritoneal metastases of gastric cancer (JCOG1108/WJOG7312G). Gastric Cancer 23(4):677-688, 2020(DOI: https://doi.org/10.1007/s10120-020-01043-x)
Nakamura Y, Taniguchi H, Ikeda M, Bando H, Kato K, Morizane C, Esaki T, Komatsu Y, Kawamoto Y, Takahashi N, Ueno M, Kagawa Y, Nishina T, Kato T, Yamamoto Y, Furuse J, Denda T, Kawakami H, Oki E, Nakajima T, Nishida N, Yamaguchi K, Yasui H, Goto M, Matsuhashi N, Ohtsubo K, Yamazaki K,Tsuji A, Okamoto W,Tsuchihara K, Yamanaka T, Miki I, Sakamoto Y, Ichiki H, Hata M, Yamashita R, Ohtsu A, Justin I. Odegaard and Yoshino T. Clinical utility of circulating tumor DNA sequencing in advanced gastrointestinal cancer: SCRUM-Japan GI-SCREEN and GOZILA studies. Nature Medicine 26:1859-1864,2020(DOI:https://doi.org/10.1038/s41591-020-1063-5)
Nakajima TE(Corresponding author), Kadowaki S, Minashi K, Nishina T, Yamanaka T, Hayashi Y, Izawa N, Muro K, Hironaka S, Kajiwara T, Kawakami Y. Multicenter phase I/II study of nivolumab combined with paclitaxel plus ramucirumab as second-line treatment in patients with advanced gastric cancer. Clinical Cancer Research 27:1029-1036, 2020 (DOI: https://doi.org/10.1158/1078-0432.CCR-20-3559)
Mizukami T, Minashi K, Hara H, Nishina T, Amanuma Y, Takahashi N, akasya A, Takahashi M, Nakajima TE (Corresponding author). An exploration of trifluridine/tipiracil in combination with irinotecan in patients with pretreated advanced gastric cancer. Investigational New Drugs 40:614-621,2022 (DOI:https://doi.org/10.1007/s10637-022-01223-9)
Department of Early Clinical Development
Takako Eguchi Nakajima, M.D., Ph.D. Professor
Takeshi Sawada, Associate Professor
Masaru Fukahori, Assistant Professor
Masahiko Aoki, Assistant Professor

TEL:075-751-4733
FAX:075-751-4753