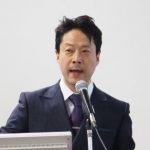 M.D., Ph.D. Professor Koji Kawakami
We perform clinical epidemiology and pharmacoepidemiology studies in all clinical areas utilizing various large scale Japanese-based medical or health checkup databases. We conduct clinical research by turning various questions in medical practice (clinical questions) into researchable designs (research questions). The purpose of research projects is to identify the outcomes and safety of drug, surgery, medical device, and therapeutic regimen.
Research and Education
Under the mentorship of our faculty members who are well versed in clinical epidemiology and biostatistics, the graduate students conduct clinical research to solve clinical questions using various real-world medical data, and epidemiological research for preventive medicine using pregnancy health checkup data, infant health checkup data, and school health checkup data provided by the local municipalities. We build and utilize the databases: electronic medical record DB (225 medical institutions, 24 million patients), maternal and infant health checkup data (45,000 patients), school health checkup data (1,60 municipalities, 350000 people). And we also utilize the databases: medical fee claims receipt DB (10 million patients), DPC (35 million patients), dispensing pharmacy DB (35 million prescriptions from 5 major companies), and so on. The backgrounds of the graduate students and the faculty members who have been belonged to our laboratory are pediatrics, cardiology, respiratory medicine, diabetology, gastroenterology, endocrinology, nephrology, general medicine, rheumatology-immunology, oncology, gastroenterology surgery, anesthesiology, orthopedics, urology, obstetrics and gynecology, neurosurgery, otolaryngology/head and neck surgery, ophthalmology, emergency medicine, dentistry, pharmacists, nurses, pharmaceutical company employees, new graduates, and so on. They are composed of MD (70%), pharmacists (20%), and statisticians and other professionals (10%).
Our laboratory has produced 6 professors, 3 associate professors, and many leaders including a director of a large hospital and a director of a national center.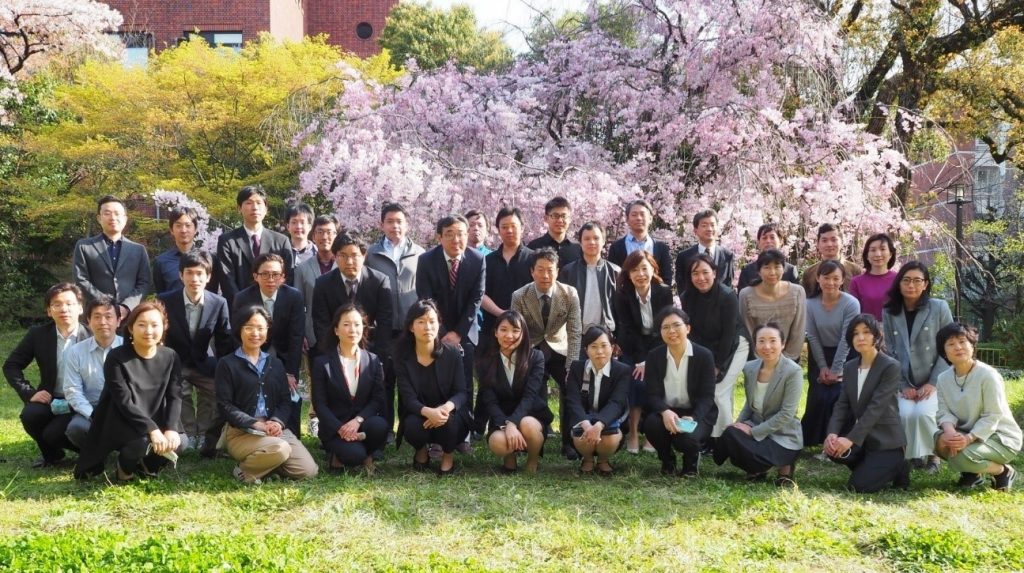 Before the orientation (April 2022)

(Left figure) Local municipalities participated in the school health check-up analyses program
(Right figure) Medical institutions participated in the electronic medical record analyses program
Recent Publications
Tsuchida T, Yoshida Takeuchi M, Kawakami C, Kawakami K, Ito S. A prospective cohort study of the association between the Apgar score and developmental status at 3 years of age: The Japan Environment and Children's Study (JECS). European Journal of Pediatrics, doi.org/10.1007/s00431-021-04249-y, 2021.
Takeuchi M, Shinkawa K, Yanagita M, , Kawakami K. Prevalence, recognition and management of chronic kidney disease in Japan: population-based estimate using a healthcare database with routine health checkup data. Clinical Kidney Journal, doi: 10.1093/ckj/sfab016, 2021.
Nakashima M, Takeuchi M, Kawakami K. Effectiveness of barrier agents for postoperative bowel obstruction in laparoscopic surgery: A retrospective cohort study. Surgery Today, doi.org/10.1007/s00595-021-02258-w, 2021.
Tsuji T, Sato I, Kamimura Y, Ota H, Takeda C, Sobue K, Kawakami K. Trends and patterns in the practice of pediatric sedation during magnetic resonance imaging in Japan: A longitudinal descriptive study from 2012 to 2019. Pediatric Anesthesia, 32: 673-684, 2022.
Masubuchi R, Noda M, Yoshida S, Kawakami K. Longitudinal study of body mass index and percentage of overweight in Japanese children grouped by maturity. Endocrine Journal, doi: 10.1507/endocrj.EJ21-0434, 2021.
Laboratory
Koji Kawakami, MD, PhD, Professor and Chair
Sachiko Tanaka, PhD, Professor
Masato Takeuchi, MD, PhD, Associate Professor
Satomi Yoshida, PhD, Senior Lecturer
Megumi Yuno, MPP, PhD, Assistant Professor
Kayoko Mizuno, MD, PhD, Assistant Professor
Atsushi Takayama, MD, MPH, PhD, Assistant Professor
Toshiki Fukasawa, MPharm, Assistant Professor
TEL:075-753-9469
E-mail:info@pe.sph.med.kyoto-u.ac.jp
URL:https://kupe.med.kyoto-u.ac.jp/