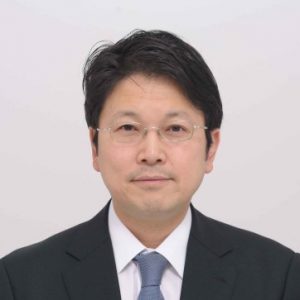 M.D., Ph.D. Professor Haruhisa Inoue
Development of new medicine toward neurodegenerative diseases based on pathomechanistic insight explored by iPS cell technology.
Research and Education
 Molecular-biological analyses are advancing our understanding of intractable neurodegenerative diseases including amyotrophic lateral sclerosis (ALS) and Alzheimer's disease, but radical care is still to be established.
 We aim to use stem cell technology to develop drug discovery platforms, transplantation therapies, and precision medicine for intractable neurodegenerative diseases, to understand the human neurological system, to elucidate pathological conditions, and ultimately to translate these findings into clinical practice. In other words, our research themes are "From bedside to dish" and "from dish to bedside".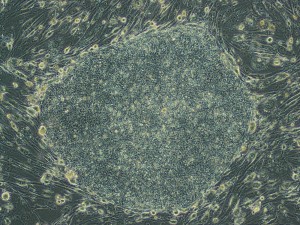 iPS cells derived from an ALS (Amyotrophic Lateral Sclerosis) patient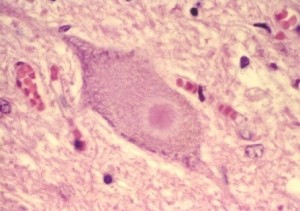 Inclusion body in ALS spinal motor neuron
(Credit: Dr. Hidefumi Ito, Department of Neurology, Wakayama Medical University)
Recent Publications
Imamura K, Izumi Y, Nagai M, Nishiyama K, Watanabe Y, Hanajima R, Egawa N, Ayaki T, Oki R, Fujita K, Uozumi R, Morinaga A, Hirohashi T, Fujii Y, Yamamoto T, Tatebe H, Tokuda T, Takahashi N, Morita S, Takahashi R, Inoue H.
Safety and tolerability of bosutinib in patients with amyotrophic lateral sclerosis (iDReAM study): A multicentre, open-label, dose-escalation phase 1 trial.
eClinical Medicine: 53,101707, 2022
Kondo T, Banno H, Okunomiya T, Amino Y, Endo K, Nakakura A, Uozumi R, Kinoshita A, Tada H, Morita S, Ishikawa H, Shindo A, Yasuda K, Taruno Y, Maki T, Suehiro T, Mori K, Ikeda M, Fujita K, Izumi Y, Kanemaru K, Ishii K, Shigenobu K, Kutoku Y, Sunada Y, Kawakatsu S, Shiota S, Watanabe T, Uchikawa O, Takahashi R, Tomimoto H, Inoue H.
Repurposing bromocriptine for Aβ metabolism in Alzheimer's disease (REBRAnD) study: randomised placebo-controlled double-blind comparative trial and open-label extension trial to investigate the safety and efficacy of bromocriptine in Alzheimer's disease with presenilin 1 (PSEN1) mutations.
BMJ Open 11(6): e051343, 2021
Takeuchi H, Imamura K, Ji B, Tsukita K, Enami T, Takao K, Miyakawa T, Hasegawa M, Sahara N, Iwata N, Inoue M, Tabira T, Hara H, Ono M, Trojanowski J, Lee V, Takahashi R, Suhara T, Higuchi M, Inoue H.
Nasal vaccine delivery attenuates brain pathology and cognitive impairment in tauopathy model mice.
NPJ Vaccines, 5(1):28,2020
Inoue H, Tsukita K, Iwasato T, Suzuki Y, Tomioka M, Tateno M, Nagao M, Kawata A, Saido TC, Miura M, Misawa H, Itohara S, Takahashi R.
The crucial role of caspase-9 in the disease progression of transgenic ALS mouse model.
EMBO J 22(24): 6665-6674, 2003
Chui DH, Tanahashi H, Ozawa K, Ikeda S, Checler F, Ueda O, Suzuki H, Araki W, Inoue H, Shirotani K, Takahashi K, Gallyas F, Tabira T.Transgenic mice with Alzheimer presenilin 1 mutations show accelerated neurodegeneration without amyloid plaque formation.
Nature Medicine 5: 560-564, 1999
Laboratory
Professor: Haruhisa Inoue
CiRA Junior associate professor: Keiko Imamura
CiRA Junior associate professor: Takayuki Kondo
iACT associate professor: Haruhiko Banno
iACT assistant professor: Taro Okunomiya
TEL: +81-75-366-7036
FAX:+81-75-366-7094
e-mail: inoue-g@cira.kyoto-u.ac.jp
URL: https://www.cira.kyoto-u.ac.jp/e/research/inoue_summary.html