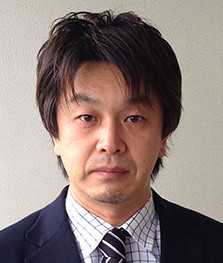 M.D., Ph.D. Director (concurrent service) Takashi Hanakawa
Human Brain Research Center (HBRC) conducts research on non-invasive brain imaging and stimulation to investigate brain structures, functions and its recovery by novel methodology. A human 7 Tesla MRI system, installed less than 100 in the world and 5 in Japan, has been installed here in addition to a MEG system. We are developing new rehabilitative approaches to induce brain plasticity and improve dysfunctions more efficiently by combining brain stimulation and rehabilitative tasks. We are exploring human brain structures, functions and recovery of disabled function by cutting edge techniques.
Research and Education
The human brain comprises the largest and most developed system among animal species. Brain research should be done in a comprehensive and integrative way based on dynamic networking activities, not only in a reductionistic way based on hierarchy.
We focus on basic brain functions, pathophysiology and functional recovery in neurological and psychiatric disorders by using 7-T MRI, MEG and high-resolutional EEG for evaluation, and transcranial magnetic stimulation (TMS), direct current stimulation (tDCS) and static magnetic stimulation (tSMS) for treatment. Our aim is to contribute to clinical medicine and welfare of patients. We carry out education of the graduate school by collaborating with various medical departments related to neuropsychiatric diseases, regardless of whether it is in or out of the university.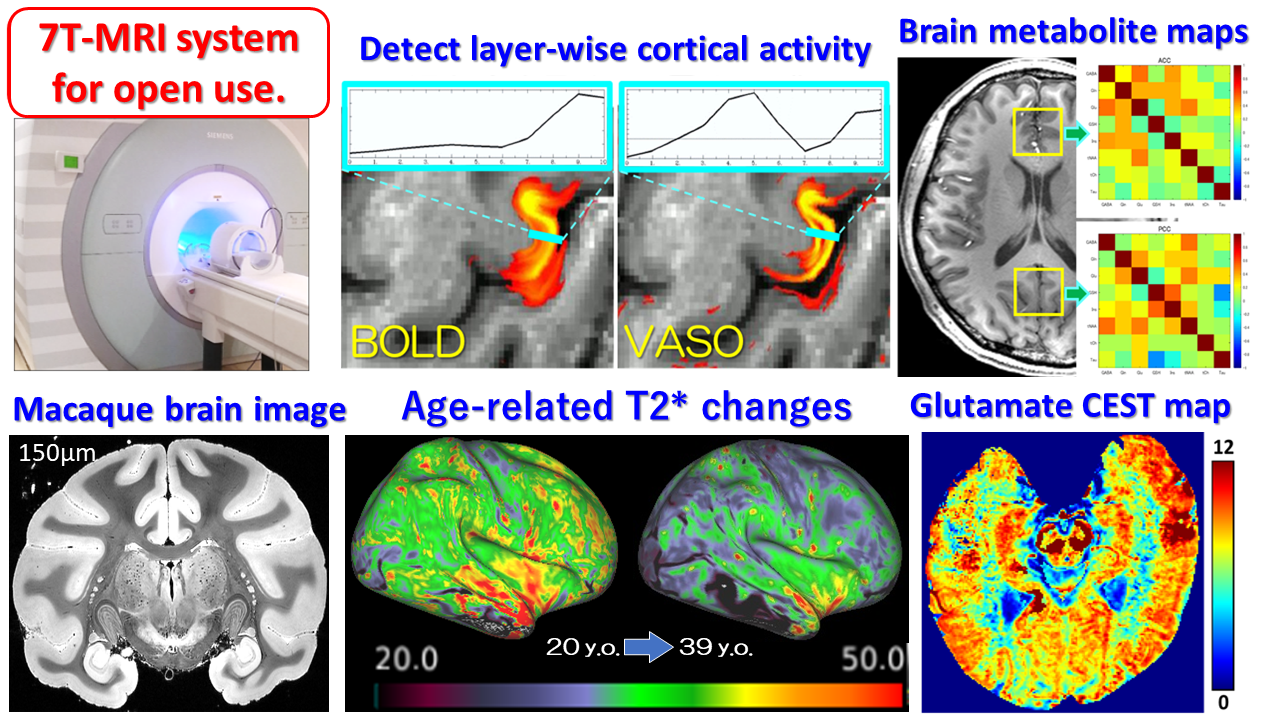 Brain imaging: We conduct non-invasive neuroimaging studies from basics to clinical applications, including usage of a 7T-MRI system.

Regenerative systems neuroscience:  We conduct studies on recovery from brain dysfunction and disability by using hybrid rehabilitation techniques with non-invasive brain stimulation.
Recent Publications
Okada T, Fujimoto K, Fushimi Y, Akasaka T, Thuy DHD, Shima A, Sawamoto N, Oishi N, Zhang Z, Funaki T, Nakamoto Y, Murai T, Miyamoto S, Takahashi R, Isa T. Neuroimaging at 7 Tesla: a pictorial narrative review. Quant Imaging Med Surg. 2022 Jun;12(6):3406-3435. doi: 10.21037/qims-21-969.
Okada T, Handa S, Ding B, Urayama SI, Fujimoto K, Shima A, Yoshii D, Ayaki T, Sawamoto N, Takahashi R, Onoe H, Isa T, Petropoulos L. Insertable inductively coupled volumetric coils for MR microscopy in a human 7T MR system. Magn Reson Med. 2022 Mar;87(3):1613-1620. doi: 10.1002/mrm.29062.
Koganemaru S, Mizuno F, Takahashi T, Takemura Y, Irisawa H, Matsuhashi M, Mima T, Mizushima T, Kansaku K. Event-Related Desynchronization and Corticomuscular Coherence Observed During Volitional Swallow by Electroencephalography Recordings in Humans. Front Hum Neurosci. 2021 Nov 26;15:643454. doi: 10.3389/fnhum.2021.643454.
Koganemaru S, Mikami Y, Matsuhashi M, Truong DQ, Bikson M, Kansaku K, Mima T. (2020) Cerebellar transcranial alternating current stimulation modulates human gait rhythm. Neurosci Res. 156:265-270. doi: 10.1016/j.neures.2019.12.003.
Koganemaru S, Kitatani R, Fukushima-Maeda A, Mikami Y, Okita Y, Matsuhashi M, Ohata K, Kansaku K, Mima T. (2019) Gait-Synchronized Rhythmic Brain Stimulation Improves Poststroke Gait Disturbance: A Pilot Study. Stroke. 50(11):3205-3212. doi: 0.1161/STROKEAHA.119.025354.
Laboratory
Director: Takashi Hanakawa, M.D., Ph.D.
Professor: Hirotaka Onoe, PhD.
Associate Professor: Tomohisa Okada, M.D., Ph.D.
Associate Professor: Satoko Koganemaru, M.D., Ph.D.
Assistant Professor: Thai Akasaka, M.D., Ph.D.
Assistant Professor: Atsushi Shima, M.D.
Research Associate: Shinichi Urayama, M.S.
TEL:+81-75-751-3695
FAX:+81-75-751-3202
e-mail:hbrcoffice@kuhp.kyoto-u.ac.jp
URL:http://hbrc.kuhp.kyoto-u.ac.jp/