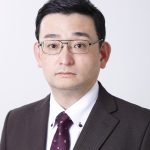 Ph.D. Professor Tomohiro Kuroda
Medical Informatics is an academic discipline that studies clinical activities and socio-medical systems as processes of creation, communication, transformation, accumulation, and utilization of information, while also developing new information technology and seeking new knowledge to support medical effectiveness and efficacy.
We are eager to meet prospective colleagues full of curiosity, willing to forge a new vision for the future of clinical medicine in the information age, following the current storm of revolutions in how we handle information.
Research and Education
Our department is conducting research activities in real clinical settings in collaboration with faculty members of the Information Systems and Medical Sciences departments, as well as many specialists belonging to the Hospital and Graduate School of Medicine. Our goals are to create an information infrastructure, to analyze active clinical information, and to realize practical information support. Toward the goals, we conduct cutting-edge research through data science, medical AI, IoT, VR/AR/MR, and other technologies in all areas where information and medicine face, including the development of information systems for hospitals, telemedicine, and clinical epidemiology, hospital management analysis, diagnostic support such as patient condition prediction and medical image processing, and medical treatment, education, and surgical support.
Our department accepts many graduate students, including international students from the Graduate School of Medicine and Informatics. Students will learn essential skills, including solid basic competences, flexible thinking, and proper communication, in a multi-national, multi-lateral collaborative research context, in research institutes of Medicine, Informatics, and Engineering, and at social settings such as hospitals and local communities.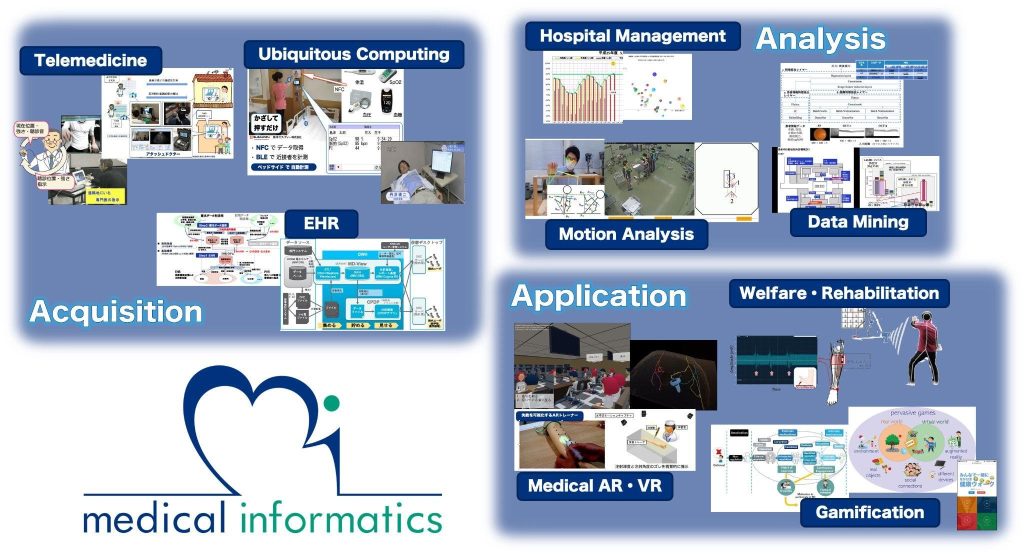 Our Research Topics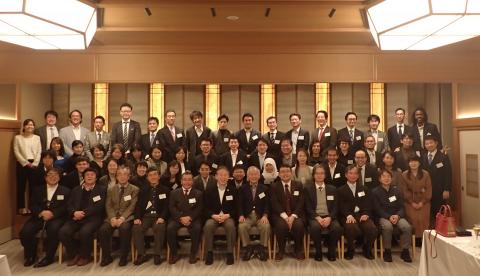 2020 Alumni Party
Recent Publications
Shusuke Hiragi, Jun Hatanaka, Osamu Sugiyama, Kenichi Saito, Masayuki Nambu, Tomohiro Kuroda, Token Economy–Based Hospital Bed Allocation to Mitigate Information Asymmetry: Proof-of-Concept Study Through Simulation Implementation, JMIR Formative Research, Vol. 6, No. 3, 2022
Koji Yokoyama, Goshiro Yamamoto, Chang Liu, Osamu Sugiyama, Luciano HO Santos, Tomohiro Kuroda, Recognition of Instrument Passing and Group Attention for Understanding Intraoperative State of Surgical Team, Advanced Biomedical Engineering, Vol. 11, pp. 37-47, 2022
Ryo Otsuki, Osamu Sugiyama, Yuki Mori, Masahiro Miyake, Shusuke Hiragi, Goshiro Yamamoto, Luciano Santos, Yuta Nakanishi, Yoshikatsu Hosoda, Hiroshi Tamura, Shigemi Matsumoto, Akitaka Tsujikawa, Tomohiro Kuroda, Integrating Preprocessing Operations into Deep Learning Model: Case Study of Posttreatment Visual Acuity Prediction, Advanced Biomedical Engineering, Vol. 11, pp. 16-24, 2022
Luciano Santos, Kazuya Okamoto, Ryo Otsuki, Shusuke Hiragi, Goshiro Yamamoto, Osamu Sugiyama, Tomoki Aoyama, Tomohiro Kuroda: Promoting Physical Activity in Japanese Older Adults Using a Social Pervasive Game: Randomized Controlled Trial. Journal of Medical Internet Research Serious Games, Vol. 9, No. 1, 2021.
Samar Helou, Victoria Abou-Khalil, Goshiro Yamamoto, Tomohiro Kuroda, Utilitarian Redesign of Electronic Medical Record Systems, The Transactions of Human Interface Society, Vol. 22, Issue 4, pp. 361-368, 2020 Human Factors, vol.6, no.3, e13812 (2019) doi:10.2196/13812
Laboratory
Professors: Tomohiro Kuroda, Hiroshi Tamura (Institute for Liberal Arts and Sciences), Masayuki Nambu (Preemptive Medicine & Lifestyle-Related Disease Research Center), Genta Kato
Associate Professors: Goshiro Yamamoto, Hiroshi Sasaki (iACT), Naoto Kume (EHR Promotion Center)
Senior Lecturers: Yukiko Mori, Tetsuya Ohtsubo (Database Center of the National University Hospitals), Masahiro Yakami (Preemptive Medicine & Lifestyle-Related Disease Research Center), Akira Yutani, Hiroaki Ueshima (Institute for Liberal Arts and Sciences)
Assistant Professors: Kazumasa Kishimoto (Preemptive Medicine & Lifestyle-Related Disease Research Center), Kenichi Saito, Chang Liu Visiting Researcher: Osamu Sugiyama, Shusuke Hiragi, Masahiro Ihara
TEL : +81-75-366-7701
FAX : +81-75-366-7704
e-mail : medinfoq@kuhp.kyoto-u.ac.jp
URL : https://www.kuhp.kyoto-u.ac.jp/~mi/