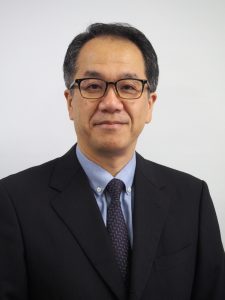 M.D., Ph.D. Professor Masakazu Toi
For Japanese females, the incidence of breast cancer is the highest amongst all cancers. The incidence and mortality rate of breast cancer are rising every year. In our research group, studies ranging from molecular biological research to clinical trials are performed with the aim of generating new diagnostic, therapeutic and preventive tools. Furthermore, studies of the treatment personalization according to an individual's risk profile are being initiated to create a next generation breast cancer medical platform.
Research and Education
In order to realize the personalized medicine in breast cancer treatment, genomic, epigenetic and transcriptomic profiles of breast cancer are being analyzed. Furthermore, host reactions to breast cancers, including immune and inflammatory responses, are investigated using biomaterials from breast cancer patients. Therefore, a variety of translational researches as well as biomarker development are activated in this laboratory.
Currently, several types of new diagnostic technologies are under development in our laboratory, including photo-acoustic technologies for imaging of tumor vasculature and its function, imaging mass spectrometry technologies to identify next generation biomarkers for early detection of breast cancer, and microRNA profiling system and algorithm to predict treatment response of breast cancer. In parallel, studies to create a new approach for the prevention of breast cancer are being initiated according to a concept of life cycle care of life style.
Many innovative investigators are engaged in creating new ideas for understanding of breast cancer and the development of novel preventive, diagnostic and therapeutic tools for breast cancer patients.
Recent Publications
Toi M, Imoto S, Ishida T, Ito Y, Iwata H, Masuda N, Mukai H, Saji S, Shimizu A, Ikeda T, Haga H, Saeki T, Aogi K, Sugie T, Ueno T, Kinoshita T, Kai Y, Kitada M, Sato Y, Jimbo K, Sato N, Ishiguro H, Takada M, Ohashi Y, Ohno S. Adjuvant S-1 plus endocrine therapy for
oestrogen receptor-positive, HER2-negative, primary breast cancer: a multicentre,
open-label, randomised, controlled, phase 3 trial. Jan;22(1):74-84、The Lancet Oncology,2021
Toi M, Velaga R. Next-Generation Clinical Trials and Research with Successful Collaborations. May 14; Vol.1187: 613-622, Advances in Experimental Medicine and Biology,2021
Yamaguchi A, Honda M, Ishiguro H, Kataoka M, Kataoka TR, Shimizu H, Torii M, Mori Y, Kawaguchi-Sakita N, Ueno K, Kawashima M, Takada M, Suzuki E, Nakamoto Y, Kawaguchi K, Toi M. Kinetic information from dynamic contrast‑enhanced MRI enables prediction of residual cancer burden and prognosis in triple‑negative breast cancer: a retrospective study
Sci Rep. 2021 May 12;11(1):10112. doi: 10.1038/s41598-021-89380-4.
Noriko Senda, Kawaguchi-Sakita N, Kawashima M, Inagaki-Kawata Y, Yoshida K, Takada M, Kataoka M, Torii M, Nishimura T, Kawaguchi K, Suzuki E, Kataoka Y, Matsumoto Y, Yoshibayashi H, Yamagami K, Tsuyuki S, Takahara S, Yamauchi A, Shinkura N, Kato H, Moriguchi Y, Okamura R, Kan N, Suwa H, Sakata S, Mashima S, Yotsumoto F, Tachibana T, Tanaka M, Togashi K, Haga H, Yamada T, Kosugi S, Inamoto T, Sugimoto M, Ogawa S, Toi M. Optimization of prediction methods for risk assessment of pathogenic germline variants in the Japanese population, Cancer Sci. 2021 Aug;112(8):3338-3348. doi: 10.1111/cas.14986. Epub 2021 Jun 28.
Nakamura Y, Takada M, Imamura M, Higami A, Jiaxi H, Fujino M, Nakagawa R, Inagaki Y, Matsumoto Y, Kawaguchi K, Kawashima M, Suzuki E, Toi M. Usefulness and prospects of sentinel lymph node biopsy for patients with breast cancer using the Medical Imaging Projection System. Front Oncol. 2021 May 26;11:674419. doi: 10.3389/fonc.2021.674419. eCollection 2021.PMID: 34123842
Laboratory
Professor: Masakazu Toi
Associate professor: Masahiro Takada
Assistant Professor: Masahiro Kawashima, Kosuke Kawaguchi, Ayane Yamaguchi
Program-Specific Assistant Professor: Yoshiaki Matsumoto
TEL:+81-75-751-3660
FAX:+81-75-751-3616
E-mail: nyusen@kuhp.kyoto-u.ac.jp
URL: http://www.brca.jp/