Therapeutic interventions focused on the activation of the central nervous system (CNS) are crucial for patients who suffer from physical disorders. Our laboratory using neurophysiological, neuropsychological, brain imaging, and three-dimensional motor analysis techniques aim to measure non-invasively the changes in the CNS excitability during cognitive and motor activities in order to develop the novel and evidence-based therapeutic programs. We aim to apply the knowledge and skills from the fundamental research to benefit the clinical treatments of patients, in other words, to perform the translational research from laboratory to clinical medicine.
Research and Education
Our laboratory aims to set forward the rehabilitation/ occupational therapy in an academic way with the education, research, and clinical practice. We engage in the lectures and practices related to the occupational therapy of physical disorders with the undergraduate students, and do researches in the specific areas of the laboratory staffs with the graduate students. Everybody interested in the rehabilitation science and neuroscience with a fervent spirit will receive a warm welcome. The details of our research interests are shown below.
The central mechanisms for voluntary movements
The difference and interaction between the cerebral hemispheres
The central mechanisms and training effects of motor imagery, action observation, and kinesthetic illusion
Anticipatory postural adjustments (APAs)
Developments and clinical assessments of rehabilitative approaches by using mixed reality (MR) system
The brain activity during dual tasks including cognitive and motor functions
The recovery mechanisms for patients with the nervous system diseases
The interaction of repetitive transcranial magnetic stimulation (rTMS) and motor learning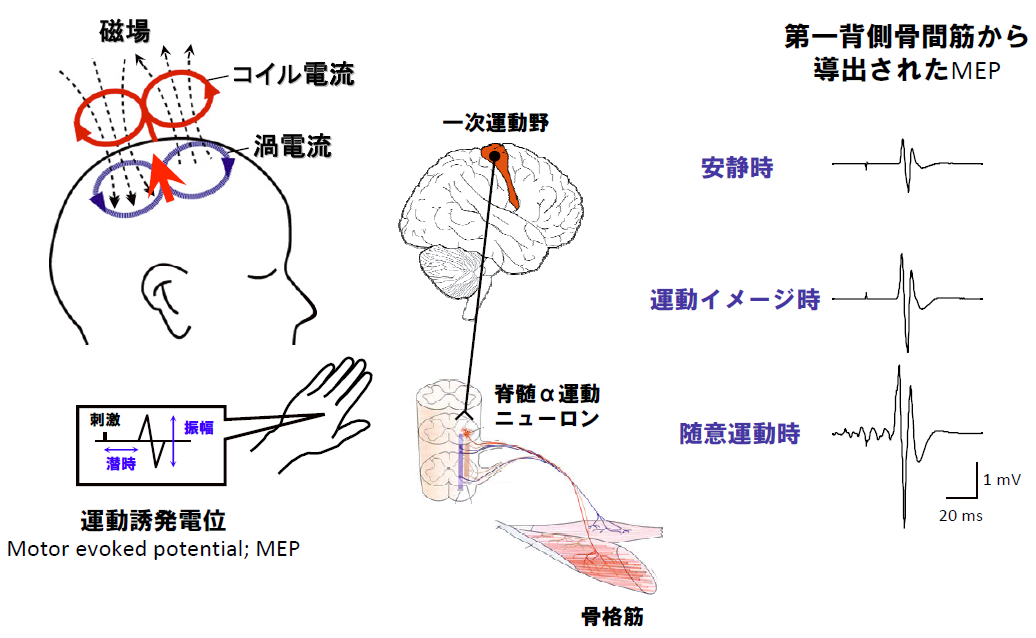 Figure 1.Transcranial Magnetic Stimulation (TMS) utilized to explore non-invasively the corticospinal excitability in humans.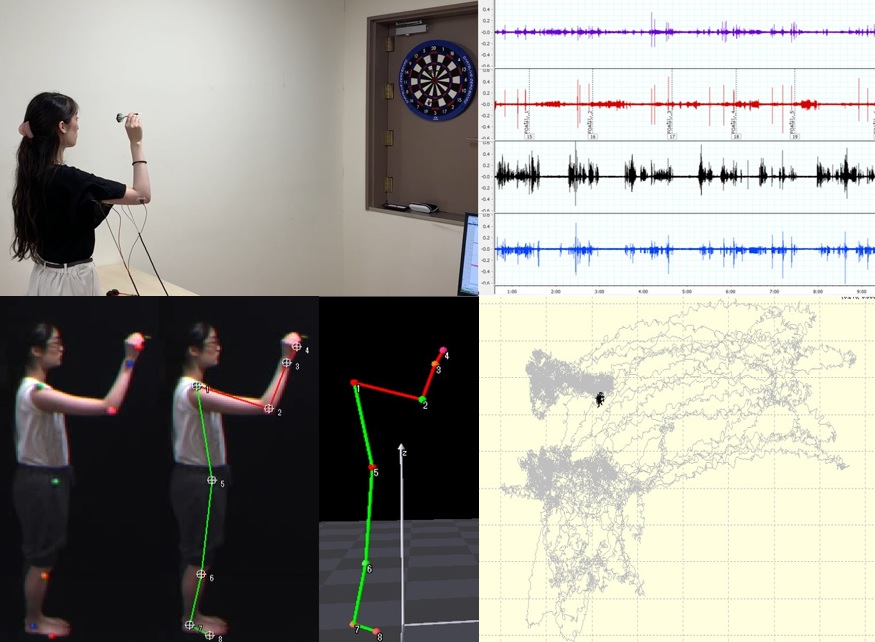 Figure 2. Investigation of motor performance and the regulatory mechanisms by using three-dimensional motion analysis, surface EMG, etc.
Recent Publications
Matsumoto A, Liang N, Ueda H, Irie K. Corticospinal excitability of lower limb muscles during anticipatory postural adjustments: a TMS study during dart throwing. Frontiers in Human Neuroscience 15: 703377, 2021.
Irie K, Zhao S, Okamoto K, Liang N. Examining the effect of adverbs and onomatopoeia on physical movement. Frontiers in Psychology 12: 723602, 2021.
Irie K, Matsumoto A, Zhao S, Kato T, Liang N. Neural basis and motor imagery intervention methodology based on neuroimaging studies in children with developmental coordination disorders: a review. Frontiers in Human Neuroscience 15: 620599, 2021.
Liang N, Iwamoto GA, Downey RM, Mitchell JH, Smith SA, Mizuno M. The pressor response to concurrent stimulation of the mesencephalic locomotor region and peripheral sensory afferents is attenuated in normotensive but not hypertensive rats. Frontiers in Physiology 10: 95, 2019.
Kaneshige M, Shibata KI, Matsubayashi J, Mitani A, Furuta T. A descending circuit derived from the superior colliculus modulates vibrissal movements. Frontiers in Neural Circuits 12: 100, 2018.
Laboratory
Associate Professor: Nan Liang Ph.D., OTR
E-mail: liang.nan.3z@kyoto-u.ac.jp
Lecturer: Keisuke Irie Ph.D., OTR
E-mail: irie.keisuke.8n@kyoto-u.ac.jp
Assistant Professor: Miki Kaneshige Ph.D., OTR
E-mail: kaneshige.miki.8n@kyoto-u.ac.jp
TEL & FAX: 075-751-3973 (Liang) 3968 (Irie)
https://neuroot.hs.med.kyoto-u.ac.jp/CognMotNeurosci/index.html