Even with advances in medical care, we still live in an era where children with illnesses and disabilities are growing and developing into adulthood. In our laboratory, we educate students and research the nursing care of children with cancer and other serious medical needs. Our nurses support such children's growth, development, and life as unique individuals, and to help them live a meaningful life. We also work on social issues such as child abuse, through supporting the growth and development of affected children and their parents.
Research and Education
In our laboratory, we aim to develop human resources with a good balance of practice and research; clinicians who can resolve questions in clinical practice through research and provide evidence-based care for children and their families.
In our undergraduate education, students acquire theoretical knowledge about child- and family-centered nursing, with a focus on the growth and development of the child. In graduate school, students go on to focus on their interests in pediatric palliative care and the transitional care for children with chronic illnesses. We are working on the linkage between practice, research, and education to realize excellent child and family centered medical care by visiting the Kyoto University Hospital and other similar facilities, where collaboration with clinical sites and improving clinical skills is valued.
These educational and research initiatives involve interdisciplinary collaboration and cooperation of nurses with pediatricians, physical and occupational therapists, social workers, and other professionals to improve nurses' clinical skills.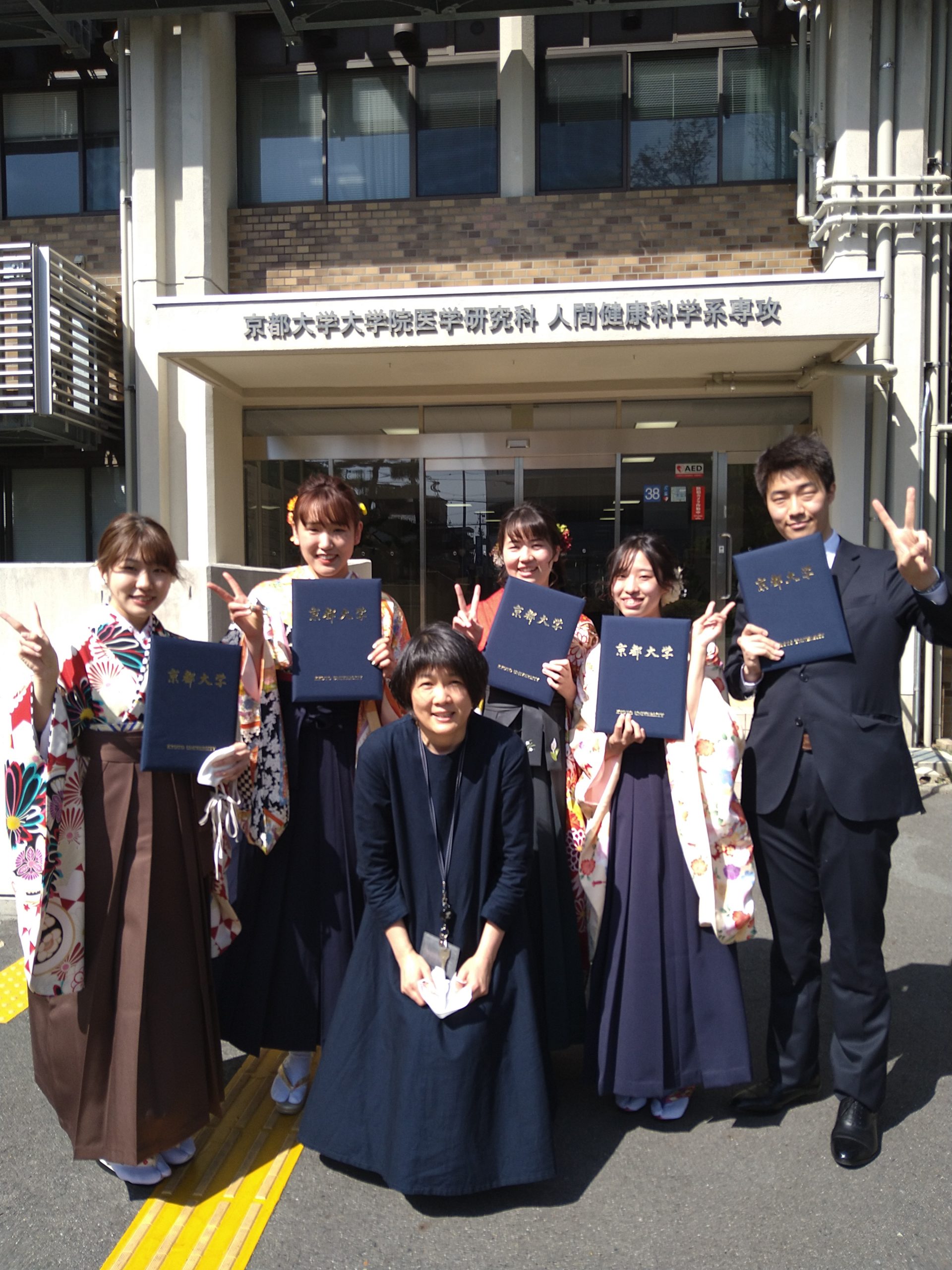 Publications
Morino T, Shinohara Y, Niu Q, Shimomura K, Tabata A, Hanai A, Ogawa M, Kato T, Tanimukai H, Tsuboyama T, Matsuoka M, Adachi S, Aoyama t.: Perception gap in health-related quality of life between young adult survivors of childhood cancer and their family. J adolesc Young Adult Oncol,2021, doi;10.1089/jayao.2020.0232
Osuga M, Narama M, Matsuoka M, Shigemoto S, Uehara A, Hanai, F., et al. Factor affecting family perceptions of parenting their children in need of medical care. Bulletin of Aichi Medical University College of Nursing, 19, 95-108, 2020.
Irie W, Nagoya Y, Hatori Y, Yoshida S, Ogata A, Matsuoka M, et al. A booklet for families of children dying with incurable cancer: development and feasibility study by opinions of pediatric oncology specialist. Palliat Care Res, 13(4), 383-91, 2018.
Matsuoka M, Uehara A, Shigemoto S, Osuga M, Hanai F, et al. Nurses' perception of child and family-based care: focus on considerations and the initiation phase of home-based medical care for children. Journal of Japanese Society of Child Health Nursing, 25(3), 24-31,2016.
Matsuoka M & Narama M.Parents' thoughts and perceptions on hearing that their child has incurable cancer. Journal of Palliative Medicine, 15(3), 340-346, 2012.
Laboratory
Associate Professor:Matsuoka Mari(Mail:{matsuoka.mari.5e}[at]kyoto-u.ac.jp)
Assistant Professor:Kiyokawa Kanako(mail:{kiyokawa.kanako.5a}[at]kyoto-u.ac.jp)