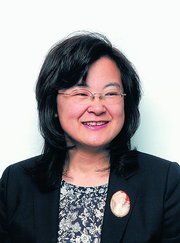 RN., Ph.D. Professor Tomoko Wakamura
We consider nursing through the relationship between the environment and humans. The environment is one of the basic concepts in nursing, as F. Nightingale described in "Notes on Nursing." Nurses play an important role in human experience partnerships and they share moments with patients. Nurses arranges the living environment, and the living environment is a broad concept that includes not only the physical environment but also the psychological environment. We aim to contribute to promote people's health and satisfaction in a wide range of fields through our researches.
Research and Education
Our research themes; Biological Rhythm on Nursing (Shift-worker's health)
Our epidemiological studies apply cohort methods and clinical case studies to test the hypothesis. Electroencephalogram, body temperature, heart rate activity can be measured in our laboratory. Our findings based on biological rhythm expertise can contribute to promoting people's well-being. The research findings are reflected in our education in a timely manner, and we strive to achieve a linkage between research and education. Research activities of our team members, including undergraduate students, have been the subject of many awards in academic societies, etc. We also give lectures on sleep, biological rhythm at public schools, from elementary schools to community colleges, to raise people's awareness of well-being.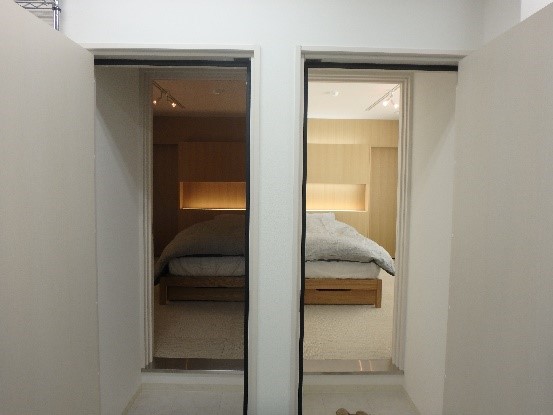 ①Biological rhythm laboratory (two single-rooms with bathroom, left: dark condition, right: bright condition)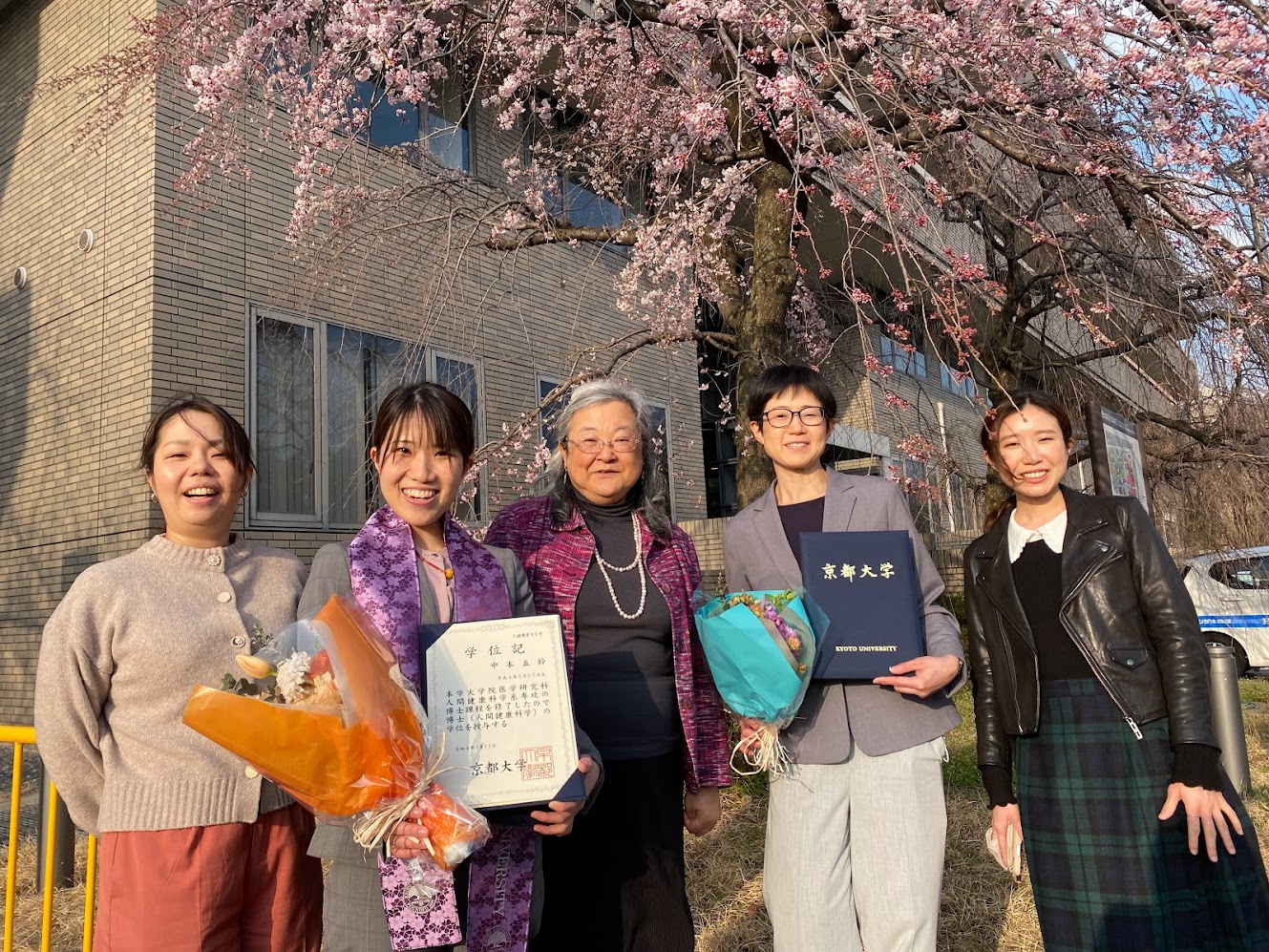 ②With PhD graduates (March, 2022)
Recent Publications
Nakamoto I, Horita S, Sasai S, Uiji S, Wakamura T. (2022) Nursing in Japan, Medical professional in international perspective. Nurse. The University of Rzeszow of publishing house.
Murase K, Matsumoto T, Tabara Y, Ohler A, Gozal D, Minami T, Kanai O, Takeyama H, Takahashi N, Hamada S, Tanizawa K, Wakamura T, Komenami N, Setoh K, Kawaguchi T, Tsutsumi T, Morita S, Takahashi Y, Nakayama T, Yanagita M, Hirai T, Matsuda F, Chin K. (2021) Association of Sleep Disordered Breathing and Blood Pressure with Albuminuria: The Nagahama Study. Annals of the American Thoracic Society.
Nakamoto I, Uiji S, Okata R, Endo H, Tohyama S, Nitta R, Hashimoto S, Matsushima Y, Wakimoto J, Hashimoto S, Nishiyama Y, Kanikowska D, Negoro H, Wakamura T. (2021) Diurnal rhythms of urine volume and electrolyte excretion in healthy young men under differing intensities of daytime light exposure. Scientific Reports, 11, 1, 13097-13097.
Nakatsuka Y, Murase K, Matsumoto T, Tabara Y, Nakamoto I, Minami T, Takahashi N, Takeyama H, Kanai O, Hamada S, Tanizawa K, Handa T, Wakamura T, Komenami N, Morita S, Nakayama T, Hirai T, Matsuda F, Chin K. (2021) Markers of cardiovascular disease risk in sleep-disordered breathing with or without comorbidities: the Nagahama Study. Journal of clinical sleep medicine: JCSM : official publication of the American Academy of Sleep Medicine.
Fujino Y, Oka Y, Wakamura T. (2021) Seasonal effects on the continuous positive airway pressure adherence of patients with obstructive sleep apnea. Sleep medicine, 80, 126-133.
Laboratory
Professor:Tomoko Wakamura, R.N., R.P.H.N., Ph.D.
Tomoko Wakamura Mail: wakamura.tomoko.5v@ kyoto-u.ac.jp, Tel: +81-75-751-3974