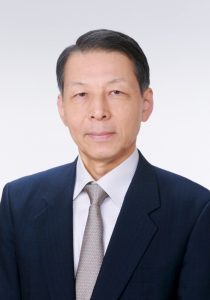 M.D., Ph.D. Visiting Professor Makoto Mark Taketo
Kitano Hospital in Osaka is operated by Tazuke Kofukai Medical Research Institute, and the Dean of Kyoto University Graduate School of Medicine has been appointed to the Chairman of the Board since its founding in 1928. As of 2019, the Director of the Research Institute was separated from the Hospital Director, and I was appointed as the first Institute Director. My mission is to pursue strong research programs at the Institute, helping physician scientists of Kitano Hospital in collaboration with Kyoto University. Please see below for research and education.
Research and Education
In addition to my appointment as an Affiliate Professor of Graduate School of Medicine with Kitano Hospital Research Institute, I am also running a clinical research program "Personalized Therapeutics for Colon Cancer Patients" funded by iACT of Kyoto University Hospital.

We have established colon cancer stem cell spheroids from the primary tumors excised from ˜200 patients at Kyoto University Hospital. We have also demonstrated that the chemosensitivity of patients can be predicted by the response of stem cells in culture and/or xenografts. This approach allows prediction of clinical efficacy in a few months, without any burden to patients. Importantly, we can avoid prescribing inefficacious chemotherapeutics to the patients who will not respond to them (Figure 1).

We are clinically applying this method to not only chemotherapeutics that are already approved, but also to those under development. Namely, we reported recently that a subset of colorectal cancer patients may benefit from FGFR inhibitor therapy (Figure 2).

For clinical development, we have established a venture company "Kyo Diagnostics, K.K."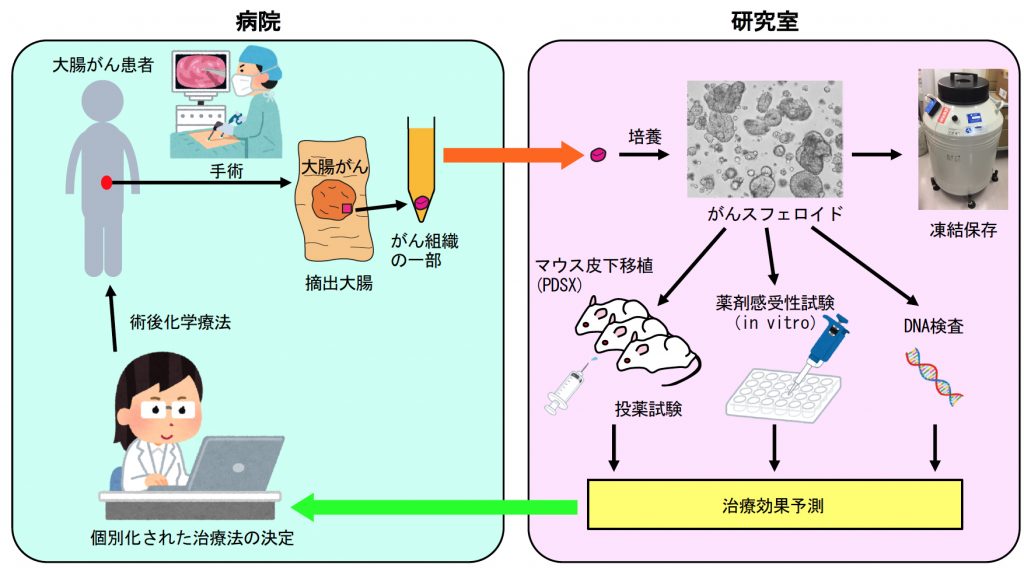 Figure 1. Schematic workflow of our proposed project "Personalized Therapeutics for Colon Cancer Patients".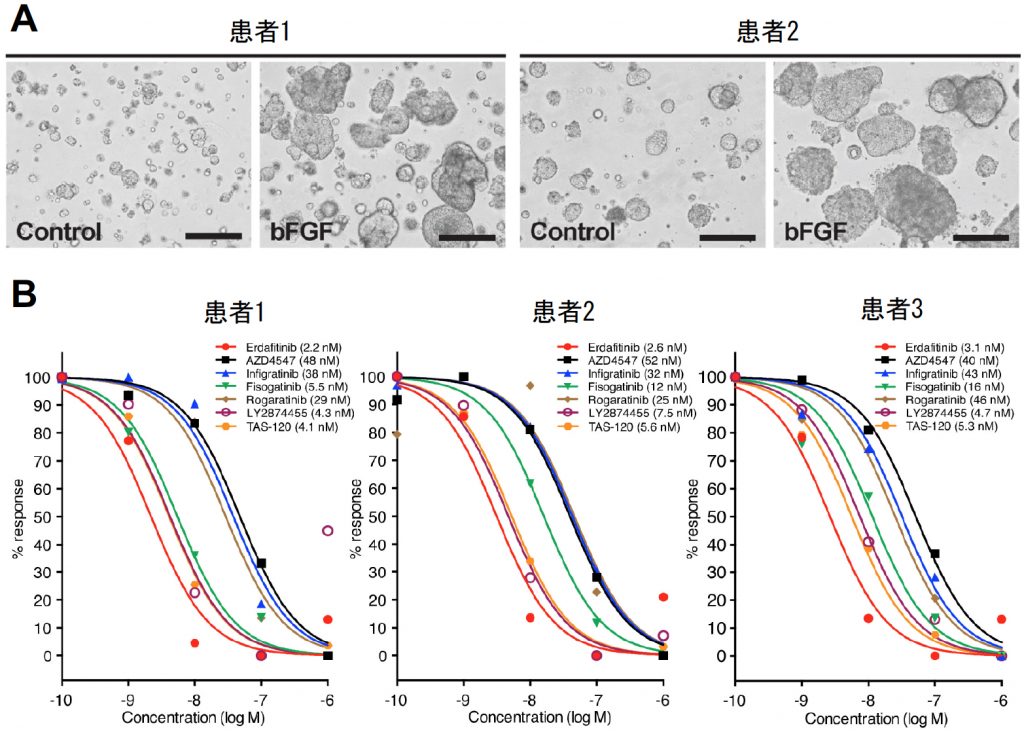 Figure 2. A. FGF-dependent growth of patient-derived colon cancer spheroids.
B. Effects of various FGFR inhibitors on the in vitro growth of colorectal cancer spheroids.
Recent Publications
Sonoshita M, Itatani Y, Kakizaki F, Sakimura K, Terashima T, Katsuyama U, Sakai Y, Taketo MM (2015). Promotion of Colorectal Cancer Invasion and Metastasis Through Activation of Notch–Dab1–Abl–RhoGEF Protein Trio. Cancer Discovery 5; 198-211.
Miyoshi H, Maekawa H, Kakizaki F, Yamaura T, Kawada K, Sakai Y, and Taketo MM. (2018). An improved method for culturing patient-derived colorectal cancer spheroids. Oncotarget 9:21950-21964.
Yamamoto, T., Miyoshi, H., Kakizaki, F., Maekawa, H., Yamaura, T., Morimoto, T., Katayama, T., Kawada. K., Sakai, Y., Taketo, M. M. (2020). Chemosensitivity of patient-derived cancer stem cells identifies colorectal cancer patients with potential benefit from FGFR inhibitor therapy. Cancers (Basel) 12: E2010.
Matsubara H, Miyoshi H, Kakizaki F, Morimoto T, Kawada K, Yamamoto T, Obama K, Sakai Y, Taketo MM (2023). Efficacious combination drug treatment for colorectal cancer that overcomes resistance to KRAS G12C inhibitors. Mol Cancer Ther. 22, 529-538.
Morimoto T, Takemura Y, Miura T, Yamamoto T, Kakizaki F, An H, Maekawa H, Yamaura T, Kawada K, Sakai Y, Yuba Y, Terajima H, Obama K, Taketo MM, Miyoshi H (2023). Novel and efficient method for culturing patient-derived gastric cancer stem cells. Cancer Sci. DOI: 10.1111/cas.15840
Personalized Therapeutics for Colon Cancer Patients iACT, Kyoto University Hospital
Makoto Mark Taketo (M.D., Ph.D. Visiting Professor)
Tel 075-753-4391
E-mail:taketo@mfour.med.kyoto-u.ac.jp
Hiroyuki Miyoshi (Associate professor)
Fumihiko Kakizaki (Assistant professor)
Yuriko Fukui (Assistant administrative staff)
Tel 075-753-4477
E-mail:yfukui@kuhp.kyoto-u.ac.jp
Office of Medical Research Institute, Kitano Hospital
Emi Kita (Chief administrator)
Tel 06-6131-2792
Medical Research Institute, Kitano Hospital
https://www.kitano-hp.or.jp/english
Personalized Therapeutics for Colon Cancer Patients iACT, Kyoto University Hospital
https://www4.mfour.med.kyoto-u.ac.jp/index.html
Kyo Diagnostics K. K.
https://kyo-diagnostics.jp/