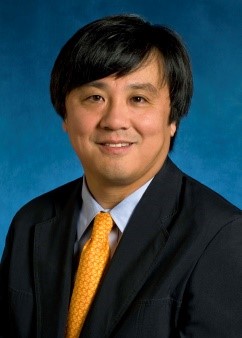 M.D., Ph.D. Professor Akira Sawa
先端国際精神医学講座の目指すもの
心の病気を対象とする精神医学は、自然科学としての脳科学と文化考察を含んだ社会科学との接点にある。本部門では米国ジョンズホプキンス大学精神医学部門、疾患センターと研究フォーマットを共有した国際的な視点から、統合失調症、気分障害などの成人発症の精神疾患に対する研究を、脳神経科学、国際保健疫学の観点を組み合わせて行っています。多くの研究は、本講座主任である澤がチェア、ディレクターを務める、米国ジョンズホプキンス大学医学部精神医学教室との連携で行います。
研究・教育について
国外のさまざまなグループと有機的に連携することにより、基礎研究から臨床までを含めたさまざまな角度から精神疾患を研究します。上記のように、米国ジョンズホプキンス大学医学部精神医学教室と深く連携して、研究、教育目標を達成することを目指します。また国内諸機関とも緊密に連携しています(以下主要共同研究者)。
京都大学大学院医学研究科脳病態生理学講座精神医学教室 村井俊哉先生、宮田淳先生
京都大学大学院医学研究科健康増進・行動学 古川壽亮先生
京都大学大学院医学研究科創薬医学講座 成宮周先生
京都大学大学院医学研究科高次脳科学講座神経生物学 伊佐正先生、尾上浩隆先生
京都大学大学院医学研究科システム神経薬理学 林康紀先生
大阪大学蛋白質研究所高次脳機能学研究室 疋田貴俊先生
神戸大学医学研究科薬理学分野 古屋敷智之先生
滋賀成人病センター 谷垣健二先生
研究業績
Namkung H, Yukitake H, Fukodome D, Lee BJ, Tian M, Ursini G, Saito A, Lam S, Kannan S, Srivastava R, Niwa M, Sharma K, Zandi P, Jaaro-Peled H, Ishizuka K, Chatterjee N, Huganir R, and Sawa A.
The miR-124-AMPAR pathway connectspolygenic risks with behavioral changes shared between schizophrenia and bipolar disorder.
Neuron. 2022; [online ahead of print]. PMID: 36379214.
Hayes LN, An K, Carloni E, Li F, Vincent E, Trippaers C, Paranjpe M, Dölen G, Goff LA, Ramos A, Kano S, and Sawa A.
Prenatal immune stress blunts microglia reactivity which impairs neurocircuitry.
Nature. 2022; 610:327-34. PMID: 36171283.
Kim S, An K, Namkung H, Saito A, Rannals MD, Moore JR, Cash-Padgett T, Mihaljevic M, Saha S, Oh LS, Kondo MA, Ishizuka K, Yang K, Maher BJ, Niwa M, and Sawa A.
Anterior insula-associated social novelty recognition: pivotal roles of a local retinoic acid cascade and oxytocin signaling.
Am J Psychiatry. 2022; [online ahead of print]. PMID: 36128683.
Yang K, Longo L, Narita Z, Cascella N, Nucifora F, Coughlin J, Nedstadt G, Sedlak T, Mihaljevic M, Wang M, Kenkare A, Nagpal A, Sethi M, Kelly A, Di Carloi P, Kamath V, Faria A, Barker P, and Sawa A.
A multimodal study of a first episode psychosis cohort: potential markers of antipsychotic treatment resistance.
Mol Psychiatry. 2022; 27:1184-91. PMID: 34642460; PMCID: PMC9001745.
研究室
連絡先: 先端国際精神医学講座 060fip@mail2.adm.kyoto-u.ac.jp
URL: https://www.psychiatry.fim.med.kyoto-u.ac.jp/