Ph.D. Associate Professor Miho Iwakuma
Department of Medical Communication opened at Kyoto University in 2008 with the theme of "Connecting Medicine and Society through Communication" and is chaired by Miho Iwakuma, Ph.D. Communication between doctors and patients is only a part of medical communication studies. The department especially welcomes those prospective students with clear, realistic research plans and those whose backgrounds are in not only medicine but also social sciences, such as communication studies, international studies, or sociology.
For those interested in the department, please contact the AAO (the Admissions Assistance Office):https://www.kyoto-u.ac.jp/en/education-campus/education-and-admissions/graduate-degree-programs/how-to-apply/for-graduates-of-overseas-universities
Research and Education
Education
The department offers the following three classes.
Introduction to Medical communication
Medical sociology
Advanced Qualitative research
Research
The department chair (Iwakuma) is interested in the following research topics, (Each student can choose his or her topic of interest to study.)
Research on "isms" (ageism, ablism, etc.)
Social determinants of health (SDH)

Research on health communication

Communication with people with disabilities and the elderly
Patient experience (PX)
Working of colorectal cancer survivors

International comparison of "narratives of illness" using the Dipex international database
Research on the aging of people with disabilities (Aging with Disability)

Mixed Methods research (MMR)

By combining qualitative research and quantitative research, combining the strengths of different research methods, and compensating for the weaknesses, it is possible to explain complex health communication events in a more multifaceted manner.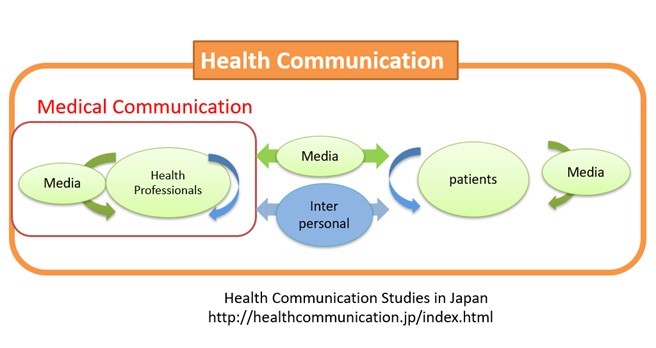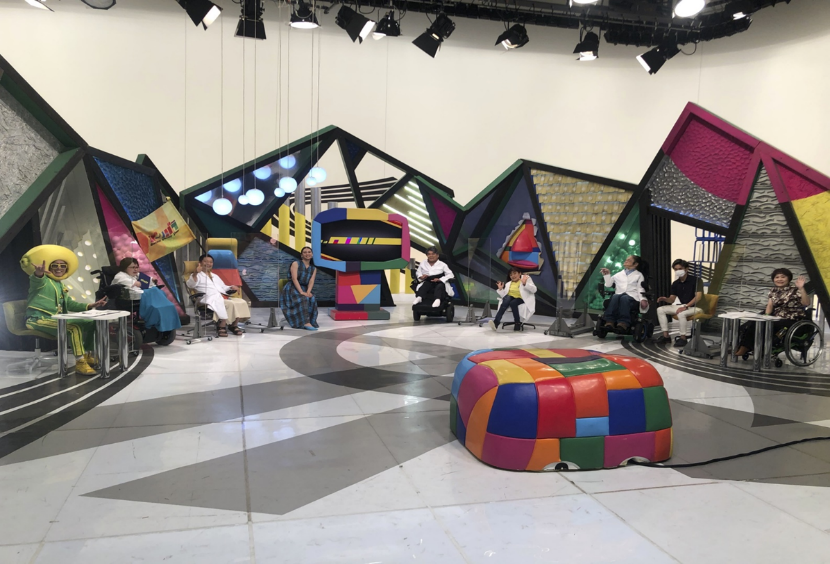 On broadcasted in "BARI-BARA," an NHK program in Japan
Recent Publications
Miho Iwakuma, Takuya Aoki, and Mariko Morishita (2022). Patient experience (PX) among individuals with disabilities in Japan: a mixed-methods study. BMC Primary Care, vol. 23-183
Morishita, Mariko; Iwakuma, Miho. (forthcoming). "Diffusion of Innovations from the West and Their Influences on Medical Education in Japan." In Jon Nussbaum (Ed.), Oxford Research Encyclopedia of Communication. New York and Oxford: Oxford University Press. doi:10.1093/acrefore/9780190228613.013.ORE_COM-00984.R1
Iwakuma, M. (2021). An ethnography of students with disabilities support site: Coordinators' skills on face-to-face interviews with students with disabilities. Journal of the Japan Academy for Health Behavioral Science, 36(1).
Miho Iwakuma, Keiko Miyamoto & Jun Murata (2021) Changes in Perceptions of Japanese University Students toward Disability: A Mixed Methods Study, International Journal of Disability, Development and Education, 67, 1-13. DOI: 10.1080/1034912X.2020.1865521
Iwakuma, M., & Son, D. (2021). Cultural fusion in physician-patient communication and decision-making in Japan. In Oxford Research Encyclopedia of Oxford Research Encyclopedia of Communication. Oxford University Press. doi: https://doi.org/10.1093/acrefore/9780190228613.013.985
Laboratory
Miho Iwakuma, Ph.D
TEL : 075-753-4668
e-mail : iwakuma.miho.8n@kyoto-u.ac.jp
URL: https://medcomm.jp/