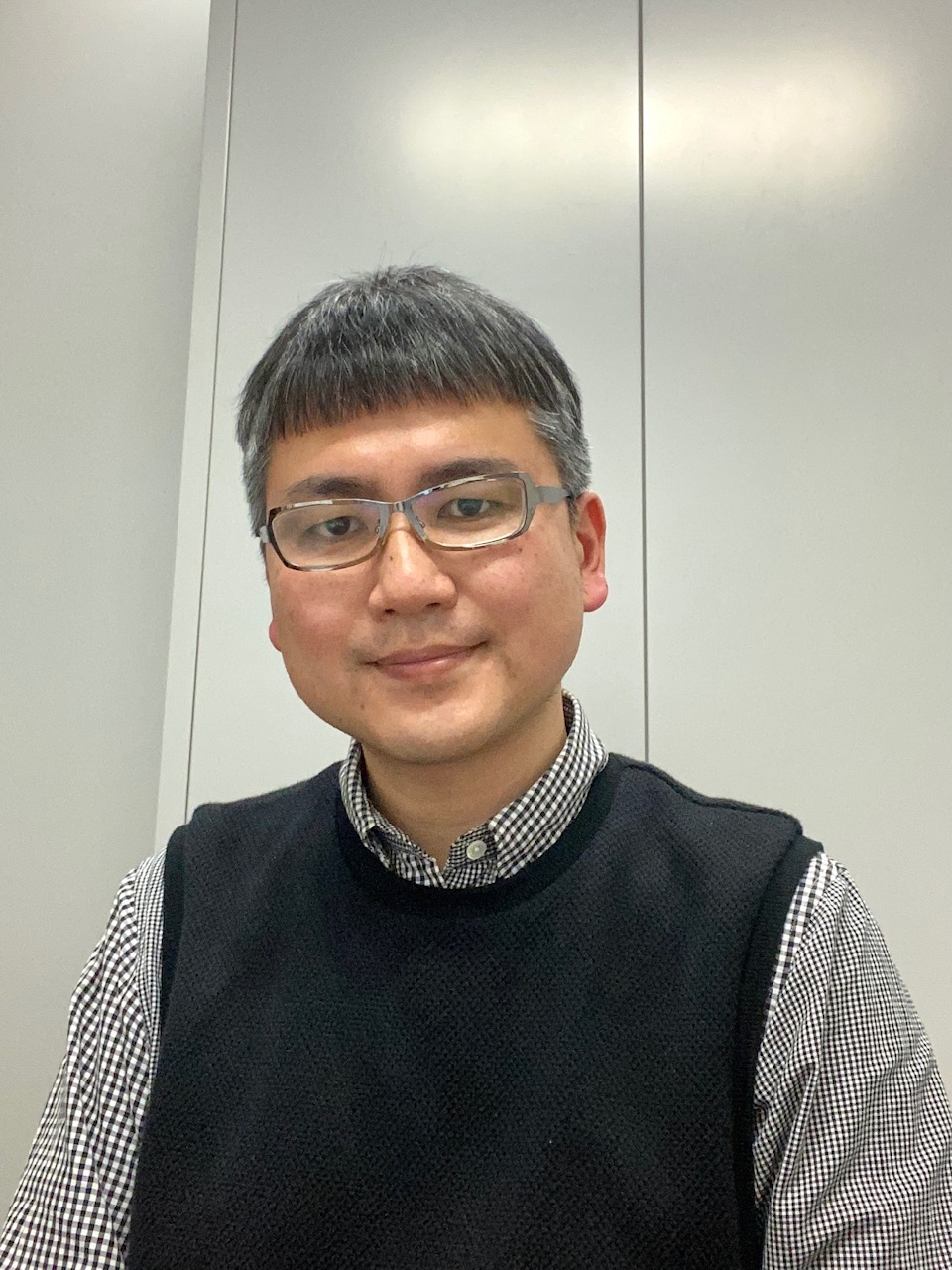 M.D., Ph.D. Professor Yosuke Yamamoto
We are conducting clinical epidemiology research to answer clinical questions about medical care and health problems. In particular, we will promote evidence to solve medical and social problems by accurately evaluating the subjective health status (e.g., health-related QoL). We also focus on research that measures and bridges the gap between that evidence and medical and social practices.
Research and Education
We are mainly engaged in clinical epidemiology research in the following four research areas.
Research to measure patient's QoL / PRO (Patient-reported outcomes) and utilize it for medical treatment
Evaluation research on diagnostic methods such as development and validation of clinical prediction rules
Research to investigate the actual conditions of diseases and medical care
Research to elucidate the relationship between factors and medical outcomes using QoL/PRO measurements
Regarding the educational activities in SPH, we provide course work on clinical research design and methods.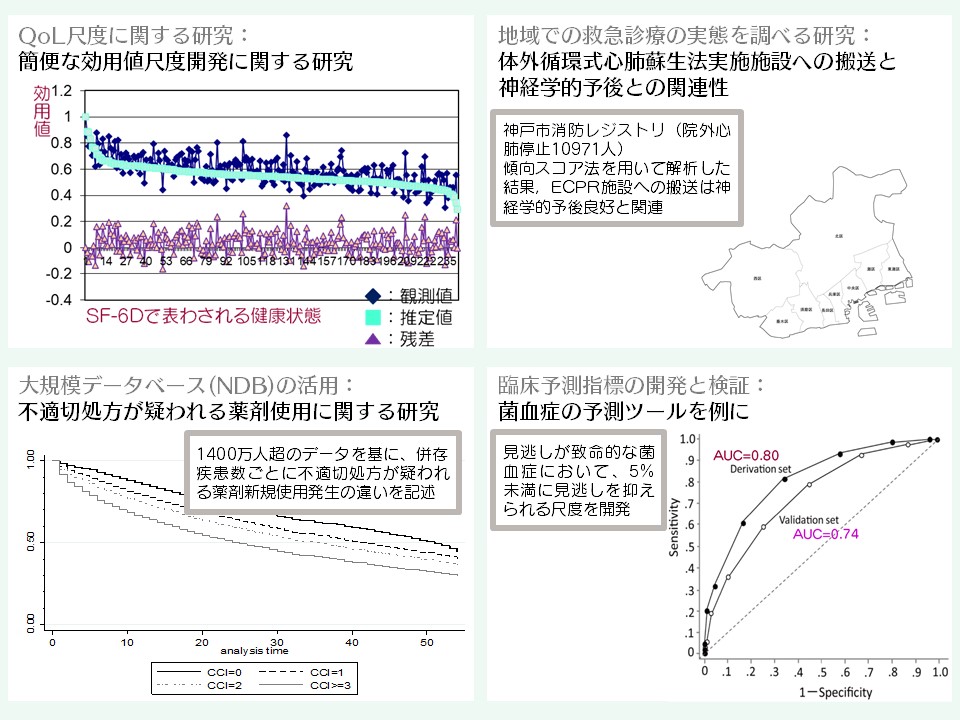 epidemiology II (research design)
special seminar in study design I/II
special seminar of data analysis
Recent Publications
Hijikata Y, Kamtani T, Nakahara M, Kumamoto S, Sakai T, Itaya T, Yamazaki H, Ogawa Y, Kusumegi A, Inoue T, Yoshida T, Furue N, Fukuhara S, Yamamoto Y. Development and internal validation of a clinical prediction model for acute Adjacent Vertebral fracture after vertebral Augmentation: the AVA score. Bone Joint J 2022; 104-B: 97-102.
Itaya T, Isobe Y, Suzuki S, Koike K, Nishigaki M, Yamamoto Y. The fragility of statistically significant results in randomized controlled trials for COVID-19. JAMA Network Open 2022; 1; 5: e222973.
Dong L, Takeda C, Yamazaki H, Kamitani T,Kimachi M, Hamada M, Fukuhara S, Mizota T, Yamamoto Y.Intraoperative End-Tidal Carbon Dioxide and Postoperative Mortality in Major Abdominal Surgery: A retrospective cohort study. Canadian Journal of Anesthesia 2021; 68: 1601-1610.
Miyashita J, Kohno A, Shimizu S, Kashiwazaki M, Kamihiro N, Okawa K, Fujisaki M, Fukuhara S, Yamamoto Y. Healthcare providers' perceptions on the timing of initial advance care planning discussions in Japan: A mixed-methods study. Journal of General Internal Medicine. 2021; 36: 2935-2942.
Matsuoka Y, Ikenoue T, Hata N, Taguri M, Itaya T, Ariyoshi K, Fukuhara S, Yamamoto Y. Hospitals' extracorporeal cardiopulmonary resuscitation capabilities and outcomes in out-of-hospital cardiac arrest: a population-based study. Resuscitation 2019;136:85-92.
Laboratory
Associate Professor: Yusuke Ogawa
Assistant Professor: Yoshie Yamada
Researcher: Yoshinori Matsuoka
E-Mail:office@healthcare-epikyoto-u.jp
URL:http://www.healthcare-epikyoto-u.jp