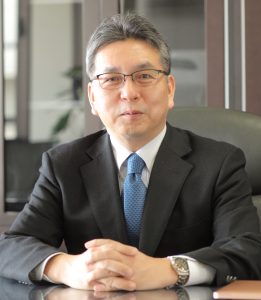 M.D., Ph.D. Professor Naoki Morimoto
Department of Plastic and reconstructive surgery, Kyoto University, was founded in 1977. Plastic and reconstructive surgery is a specialized branch of surgery to repair deformities and defects of the integument and underlying musculocutaneous framework. We not only conduct clinical studies for improvement of diagnostic skills and surgical outcomes but also focus on basic research into wound healing, microcirculation, embryology, anatomy, biomaterials and regenerative medicine. One of our achievements in skin regeneration has already been used clinically. We will constantly perform clinically useful research by applying the outcomes of basic research.
Research and Education
Current research activities in our field deal with clinical studies and basic studies such as regenerative medicine and wound healing. Clinical and basic studies are closely linked. In regenerative medicine, we developed the artificial dermis in cooperation with the Institute for Frontier Medical Science and it has been clinically used in the world. We have been conducting researches with a view to developing an ideal artificial skin. Recently we have performed clinical trials on a new artificial dermis which can provide sustained release of cell growth factors that was approved as a new medical device in 2018. We have also been engaged in studies on regeneration of the adipose tissue. In wound healing, we are putting a great deal of effort into elucidating pathogenesis of keloid using molecular biological technique and developing its new treatment.
We are training young researchers to have both scientific and clinical perspectives and to aim at performing creative studies which are put to clinical application.

left:3-dimensional craniofacial developmentduring the early prenatal period(ref.1)、center:Photoacoustic tomographic projection images of ALT flap(ref.2)、right:Melanocytic nevus after inactivation by high hydrostatic pressure(ref.5)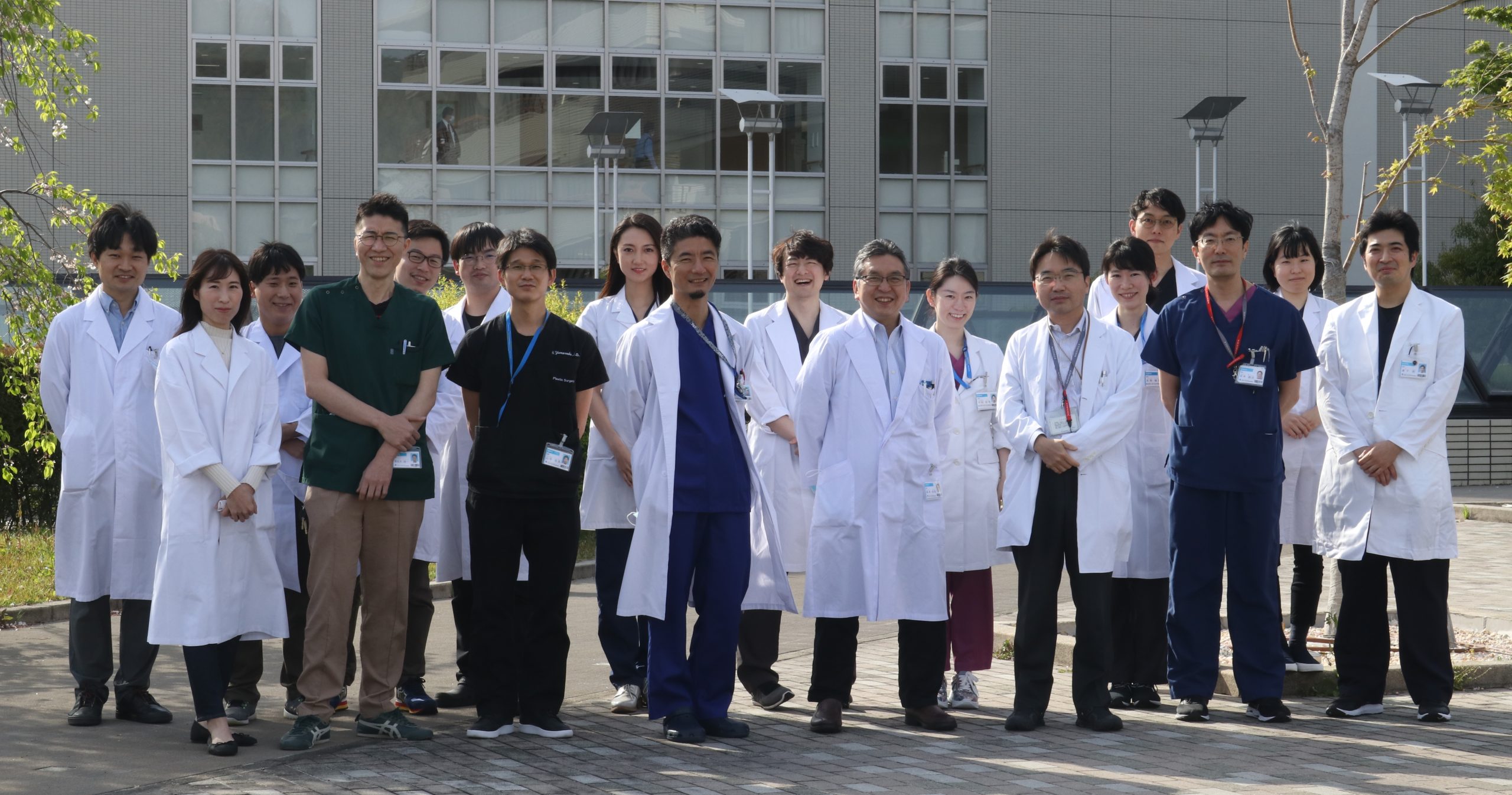 Staff members in Plastic and Reconstructive Surgery
Recent Publications
Sakamoto M, Nakano T, Tsuge I, Yamanaka H, Katayama Y, Shimizu Y, Note Y, Inoie M, Morimoto N. Dried Human Cultured Epidermis Accelerates Wound Healing in Diabetic Mouse Skin Defect Wounds. Scientific Reports, 2022; 12: 3184.
Morimoto N, Mitsui T, Katayama Y, Kakudo N, Ogino S, Tsuge I, Sakamoto M,Hihara M, Kusumoto K. Cultured epithelial autografts for the treatment of large-to-giant congenital melanocytic nevus in 31 patients. Regen Ther, 2021 Jul 15;18:217-222.
Saito S, Tsuge I, Yamanaka H, Morimoto N. Soft tissue abnormalities in Wassel Type VI radial polydactyly: a detailed anatomical study. J Hand Surg Eur, 2021; 46(4): 352-359.
Katsube M, Yamada S, Utsunomiya N, Yamaguchi Y, Takakuwa T, Yamamoto A, Imai H, Saito A, Vora SR, Morimoto N. A 3D analysis of growth trajectory and integration during early human prenatal facial growth. Scientific Reports, 2021; 11(1): 6867.
Tsuge I, Yamanaka H, Seo S, Takada M, Katsube M, Sakamoto M, Toi M, Hatano E, Morimoto N. A novel real-time navigation system for lymphaticovenular anastomosis using projection mapping with indocyanine green fluorescence. Plast Reconstr Surg Glob Open, 2021; 9(8): e3758.
研究室
Professor: Naoki Morimoto M.D.,Ph.D.
Associate Professor:Susumu Saito M.D.,Ph.D.
Program-Specific Associate Professor :Michiharu Sakamoto M.D.,Ph.D.
Lecturer:Yoshihiro Sowa M.D.,Ph.D.
Assistant Professor:Motoki Katsube M.D.,Ph.D.
Assistant Professor:Itaru Tsuge M.D.,Ph.D.
Assistant Professor:Hiroki Yamanaka M.D.,Ph.D.
Specific hospital Assistant Professor:Yasuhiro Katayama M.D.,Ph.D.
Program-Specific Assistant Professor :Takashi Nakano M.D.
TEL: +81-75-751-3613
FAX: +81-75-751-4340
e-mail: prs_info@kuhp.kyoto-u.ac.jp
URL: http://keisei.kuhp.kyoto-u.ac.jp/