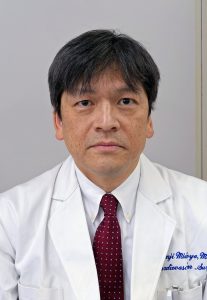 M.D., Ph.D. Professor Kenji Minatoya
We provide evidence-based standardized surgical treatments for patients with various acquired (valvular / coronary / cardiomyopathy / arrhythmia) and congenital heart diseases, and vascular diseases (aortic / peripheral). We also deal with advanced surgical care including endovascular repair for aortic aneurysms, and transcatheter aortic valve implantation. We pursue cardiac and vascular regenerative researches under broad collaborations with institutes nationwide ranging from basic to clinical researches, and translational researches to pioneer the frontier of cardiovascular surgical treatments.
Research and Education
Research
We study surgical treatments for cases in which conventional surgery has been ineffective. Our research theme includes cardiac regeneration using human iPS cell-derived cardiac tissue sheets, prevention of complications related to cardiopulmonary bypass, development of surgical devices, phenotype control of vascular grafts using microRNAs, and development of decellularized vascular xenograft. We are preparing a clinical study of cardiac regenerative therapy for severe heart failure using human iPS cell-derived cardiac tissue as translational research. We also conduct observational studies from a registry database of patients undergone cardiovascular surgery from our affiliated institutes nationwide.
Education
We focus on medical students' education and the training of trainees who are the future of cardiovascular surgery. In particular, we emphasize the development of communication skills, which are essential for cardiovascular surgeons. We provide trainees with operator opportunities while they perform their roles in the team as a team player. We use periodic questionnaires to assess the trainees' training and achievement level. They rotated in our affiliated institutes according to their skills .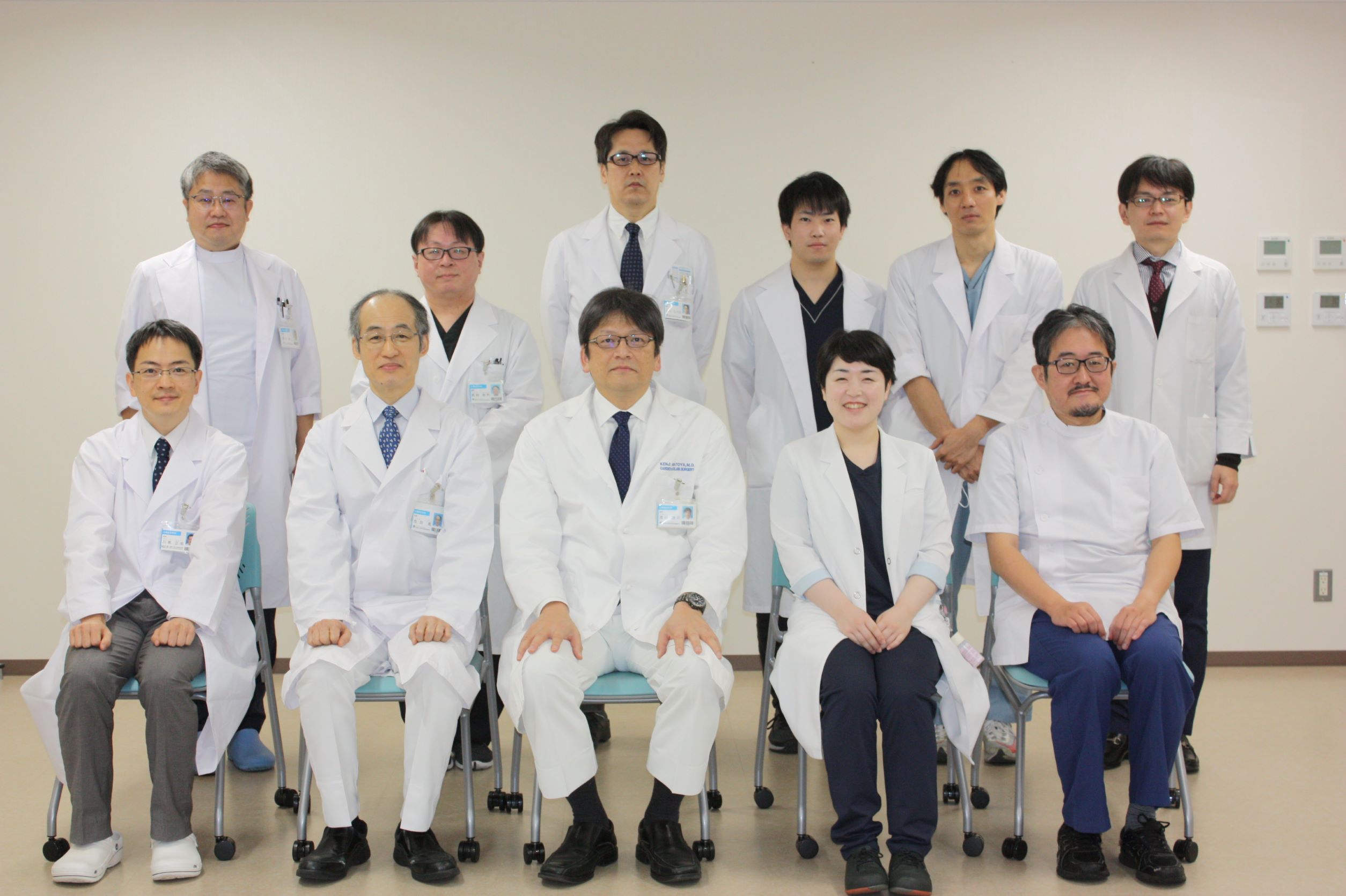 Figure 1
Members of the department
Figure 2
A: Thick viable (5-layered) human iPS cell-derived cardiac tissue sheets transplanted onto the heart of a porcine myocardial infarction model.
B: Rat cardiopulmonary bypass model.
Recent Publications
Osada H, Kawatou M, Fujita D, Tabata Y, Minatoya K, Yamashita JK, Masumoto H. Therapeutic potential of clinical-grade human induced pluripotent stem cell-derived cardiac tissues. JTCVS Open 2021;8:359-74
Kurokawa S, Hashimoto Y, Funamoto S, Murata K, Yamashita A, Yamazaki K, Ikeda T, Minatoya K, Kishida A, Masumoto H. In vivo recellularization of xenogeneic vascular grafts decellularized with high hydrostatic pressure method in a porcine carotid arterial interpose model. PLoS One. 2021 Jul 22;16(7):e0254160.
Ide Y, Tachimori H, Hirata Y, Hirahara N, Ota N, Sakamoto K, Ikeda T, Minatoya K. Risk analysis for patients with a functionally univentricular heart after systemic-to-pulmonary shunt placement. Eur J Cardiothorac Surg. 2021 Jul 30;60(2):377-383.
Osada H, Ho WJ, Yamashita H, Yamazaki K, Ikeda T, Minatoya K, Masumoto H. Novel device prototyping for endoscopic cell sheet transplantation using a three-dimensional printed simulator. Regen Ther. 2020;15:258-264.
Minatoya K, Inoue Y, Sasaki H, Tanaka H, Seike Y, Oda T, Omura A, Iba Y, Ogino H, Kobayashi J. Total arch replacement using a 4-branched graft with antegrade cerebral perfusion. J Thorac Cardiovasc Surg. 2019;157:1370-1378.
Laboratory
Professor: Kenji Minatoya
Associate Professor: Tadashi Ikeda
Senior Lecturer: Kazuhiro Yamazaki
Assistant Professor: Hisashi Sakaguchi
Specially-appointed Assistant Professor: Hidetoshi Masumoto
Assistant Professor: Yujiro Ide, Masahide Kawatou
Institute for Advancement of Clinical and Translational Science (iACT) Specific hospital Assistant Professor: Takahide Takeda
Specific hospital Assistant Professor: Motoyuki Kumagai, Hiroaki Osada, Jiro Sakai
TEL: +81-75-751-3780 or 3784
FAX: +81-75-751-3098
e-mail: cvs@kuhp.kyoto-u.ac.jp
URL: http://kyoto-cvs.jp/english/