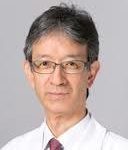 M.D., Ph.D. Professor Masaki Mandai
In the clinical field of obstetrics and gynecology, we manage physiological and psychological problems during the entire women's life. In addition, obstetricians and gynecologists manage specialized field of pathophysiology; i.e. pregnancy and disease of female pelvic organs. In our department of gynecology and obstetrics, all postgraduate residents can learn characteristics of female pathophysiology, and can acquire basic knowledge about primary care in obstetric and gynecological emergency. In the research field, obstetrics and gynecology contain various research issues such as perinatology, gynelocogical oncology and reproductive pathophysiology.
Research and Education
Our department has four clinical/research (oncology, perinatology, reproduction medicine, health care). In oncology unit, we promote to perform minimally invasive surgery (laparoscopic and robotic) for all gynecologic disease. By omics analysis, we elucidate the tumor immunosuppressive mechanism, and investigate new tool of cancer-health care including dietary interventions in gynecologic malignancies. The perinatal lab investigates the repairing mechanism of ruptured fetal membranes, and isolation, culture, and functional analysis of villous stem cells from early pregnancy and full-term placenta using iPS cells. In reproduction unit, we perform immunotherapy using autologous PBMC for recurrent implantation failure, PGT-A, and oncofertility treatment for child and AYA patients. We clarify the mechanism of embryo implantation, development of immature oocyte, and improvement of embryo culture environment. In health care unit, we are developing an evidence-based smartphone application for self-rating of menstruation-associated symptoms which enables appropriate diagnosis for premenstrual disorders. We also perform fMRI study to investigate the mechanism of emotional symptoms relating to menstruation.
Recent Publications
Ukita M, Hamanishi J, Yoshitomi H, Yamanoi K, Takamatsu S, Ueda A, Suzuki H, Hosoe Y, Furutake Y, Taki M, Abiko K, Yamaguchi K, Nakai H, Baba T, Matsumura N, Yoshizawa A, Ueno H, Mandai M. CXCL13-producing CD4+ T cells accumulate in the early phase of tertiary lymphoid structures in ovarian cancer. JCI Insight. 2022 Jun 22;7(12):e157215.
Kawamura Y, Mogami H, Yasuda E, Takakura M, Matsuzaka Y, Ueda Y, Inohaya A, Kawasaki K, Chigusa Y, Mandai M, Kondoh E. Fetal macrophages assist in the repair of ruptured amnion through the induction of epithelial-mesenchymal transition. Sci Signal. 2022 Sep 13;15(751):eabi5453.
Yusuke Sagae, Akihito Horie, Akihiro Yanai, Tsutomu Ohara, Baku Nakakita, Yoshimi Kitawaki, Asuka Okunomiya, Hirohiko Tani, Ken Yamaguchi, Junzo Hamanishi, John P. Lydon, Takiko Daikoku, Hideto Watanabe, Masaki Mandai. Versican provides the provisional matrix for uterine spiral artery dilation and fetal growth. Matrix Biol. 2023 Jan;115:16-31.
Miyamoto T, Murakami R, Hamanishi J, Tanigaki K, Hosoe Y, Mise N, Takamatsu S, Mise Y, Ukita M, Taki M, Yamanoi K, Horikawa N, Abiko K, Yamaguchi K, Baba T, Matsumura N, Mandai M. B7-H3 Suppresses Antitumor Immunity via the CCL2-CCR2-M2 Macrophage Axis and Contributes to Ovarian Cancer Progression.Cancer Immunol Res. 2022 Jan;10(1):56-69.
Ohsuga T, Egawa M, Kii M, Ikeda Y, Ueda A, Chigusa Y, Mogami H, Mandai M. Association between non-anemic iron deficiency in early pregnancy and perinatal mental health: A retrospective pilot study. J Obstet Gynaecol Res.2022 Nov;48(11):2730-2737.
.
Laboratory
Professor : Masaki Mandai
Associate professor : Junzo Hamanishi
Junior Associate professor : Akihito Horie, Ken Yamaguchi, Haruta Mogami
Assistant professor : Miho Egawa, Yoshitsugu Chigusa, Koji Yamanoi, Mana Taki, Ryusuke Murakami, Sachiko Kitamura, Asuka Okunomiya, Ayaka Yamaguchi, Masumi Sunada, Maya Komatsu, Yoshimi Kitawaki, Kento Takakura.
TEL : +81-75-751-3269
FAX : +81-75-761-3967
e-mail : kuobgyn@kuhp.kyoto-u.ac.jp
URL : http://www.kuhp.kyoto-u.ac.jp/~obgy/