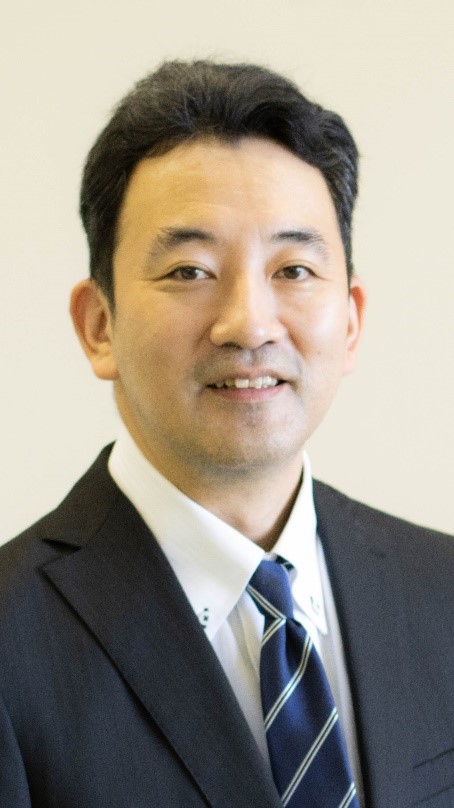 M.D., Ph.D. Professor Moritoki Egi
The original purpose of anesthesiology is control of excessive biological responses induced by a variety of stresses and protection of patients from stress-induced complications not just simple as anesthesia. Clinical activity of this department is divided into anesthesia in the operation theater, critical care medicine and pain control for a variety of diseases. Our ultimate goal is elucidation of mechanism for stress responses and development of treatment and care for suppression of excessive stress responses.
Research and Education
The goal of research in this department is to elucidate mechanisms of responses induced by a variety of stresses and to develop management to control stress responses. We are analyzing actions of anesthetics and opioids from many aspects. To analyze pharmacological actions of opioids at the molecular level, we have cloned cDNAs of opioid receptors, and have analyzed intracellular signal transduction mechanisms activated by opioids. Using genetically engineered mice, we are testing the role of the opioid receptor family in the pharmacological actions of inhaled anesthetics, and have demonstrated the possible involvement of the nociceptin receptor and the κ-opioid receptor in the analgesic action of nitrous oxide. Our current research subjects are investigating various perioperative events: the effect of anesthetic agents on malignant tumor/ central nerve system, the effect of gas-like molecules on energy metabolism, and the effect of perioperative factor (including anesthetic agents) on platelet function/ blood coagulation.
This department is responsible for instruction and clinical training of anesthesiology and critical care medicine for undergraduate and postgraduate students. Residents are trained to obtain the basic capability of life support and anesthetic care in the operation room. Doctors aiming to be board certified anesthesiologists are trained for anesthetic management of special operations, intensive care for various systemic diseases and control of pain caused by various diseases.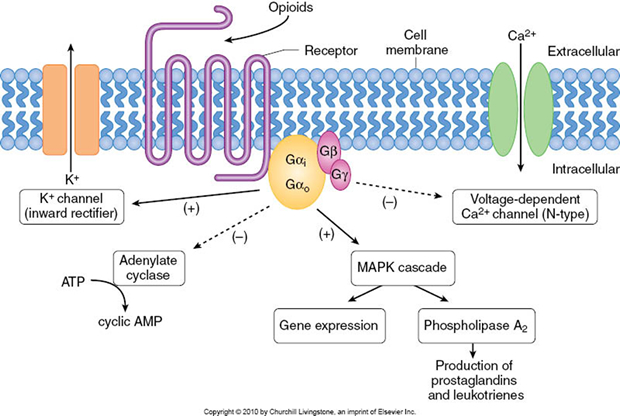 Figure 1. Intracellular signal transduction mechanism mediated by the opioid receptors.
Activation of the opioid receptors induces a variety of cellular responses, including inhibition of adenylate cyclase, activation of the inwardly rectifier K+ channel and inhibition of the voltage-dependent Ca2+ channel, via activation of the G-protein. Furthermore, activation of mitogen-activated protein kinases by the opioid receptors leads to changes in gene expression and activation of phospholipase A2.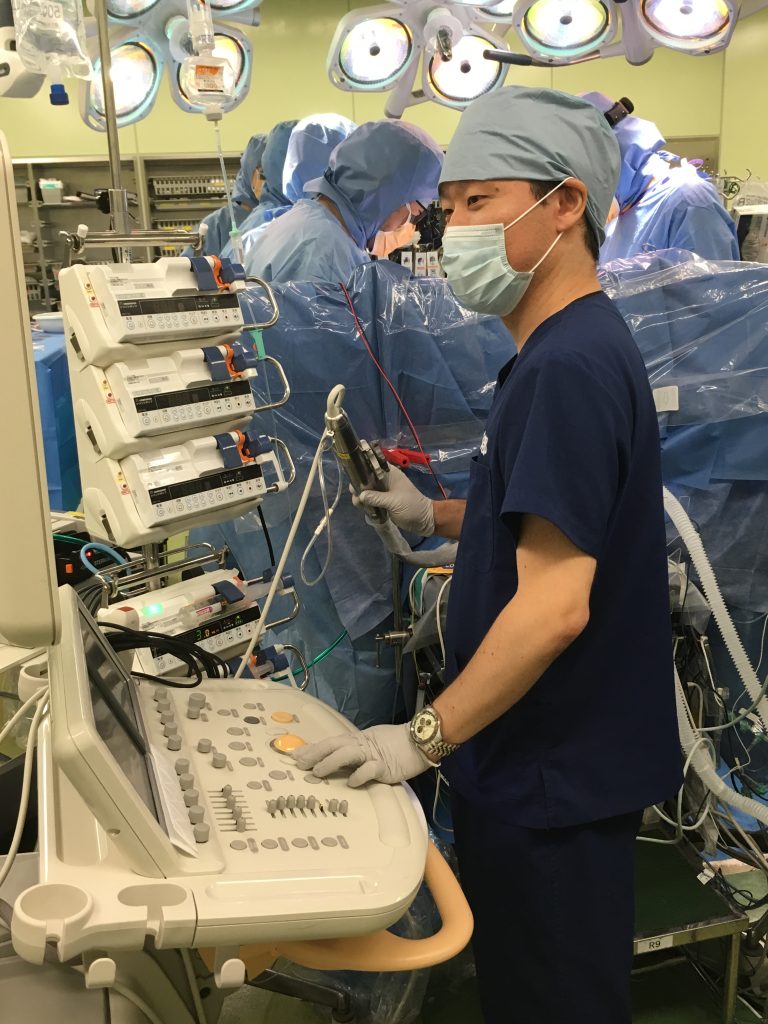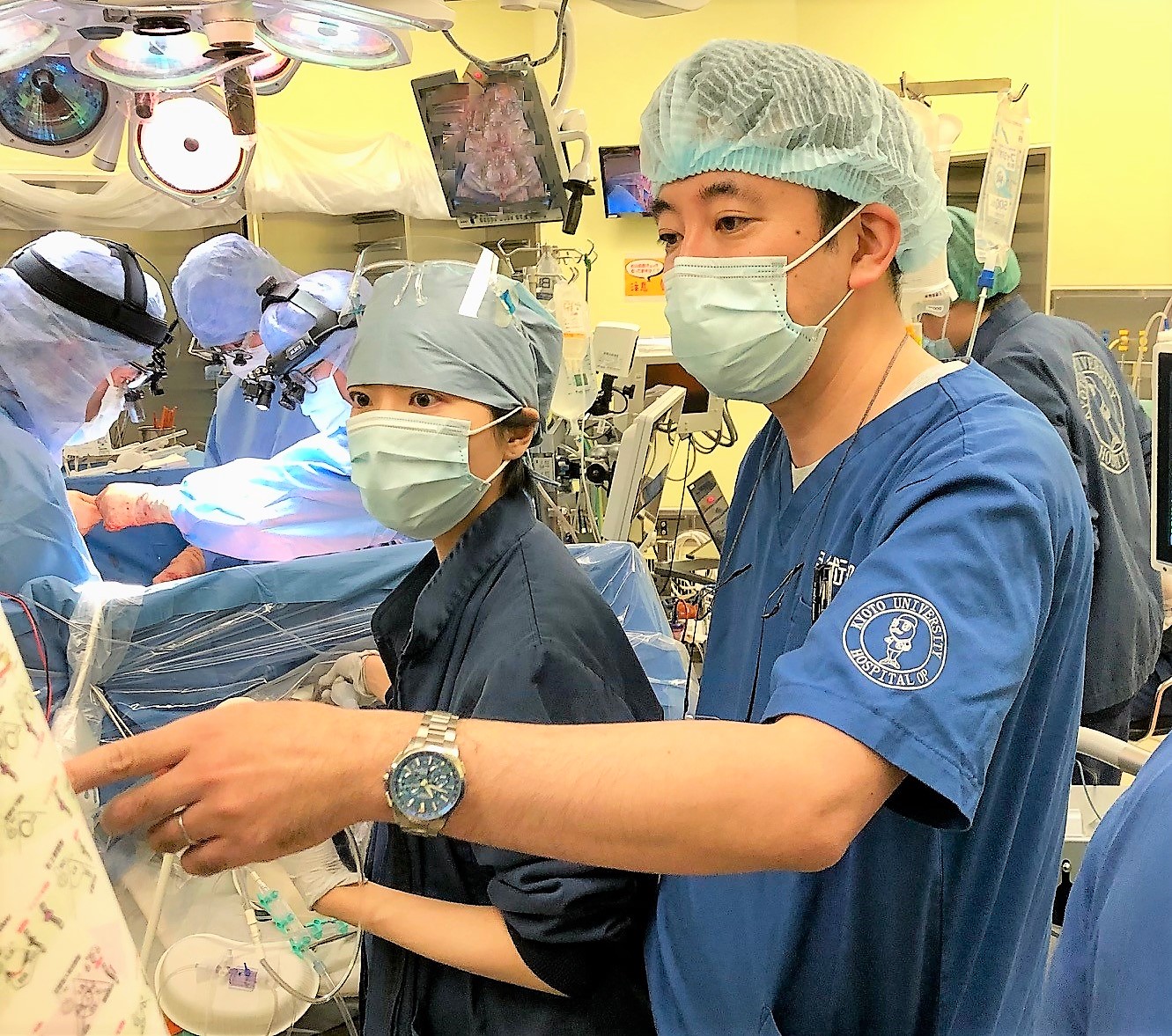 Figure 2. Clinical anesthesia in the operating theater
Using transesophageal echocardiography, staffs of the department of anesthesia evaluate cardiac function and perform anesthetic management. They also communicate with surgeons, nurses and clinical engineers in the operating theater to maintain whole body condition including hemodynamics, respiratory care.and metabolism.
Recent Publications
Hirotsu A, Iwata Y, Tatsumi K, Miyai Y, Matsuyama T, Tanaka T. Maternal exposure to volatile anesthetics induces IL-6 in fetal brains and affects neuronal development. Eur J Pharmacol. 2019;863:172682
Dong L, Takeda C, Yamazaki H, Kamitani T, Kimachi M, Hamada M, Fukuhara S, Mizota T, Yamamoto Y. Intraoperative end-tidal carbon dioxide and postoperative mortality in major abdominal surgery: a historical cohort study. Can J Anesth. 2021;68:1601–1610.
Matsukawa S, Kai S, Seo H, Suzuki K, Fukuda K. Activation of the β-adrenergic receptor exacerbates lipopolysaccharide-induced wasting of skeletal muscle cells by increasing interleukin-6 production. PLoS One. 2021;16:e0251921.
Murata Y, Kusudo E, Kawamoto S, Fukuda K. Effects of whole blood storage in a polyolefin blood bag on platelets for acute normovolemic hemodilution. Sci Rep. 2021;11:12201.
Laboratory
Professor:Moritoki Egi
Associate Professor:Tomoharu Tanaka
Senior Lecturer:Toshiyuki Mizota・Shinichi Kai
Assistant Professor:Shuji Kawamoto・Hideya Seo・Karin Kato・Kenichiro Tatsumi・Shino Matsukawa ・Kazuya Hashimoto・Chikashi Takeda・Akiko Hirotsu
Program-Specific Assistant Professor; Keiichi Oshima・Rumiko Yamada・Atsuko Shiraki・Issei Minamisako
TEL:+81-75-751-3433
FAX:+81-75-752-3259
e-mail:moriori@kuhp.kyoto-u.ac.jp
URL:http://anesthesia.kuhp.kyoto-u.ac.jp