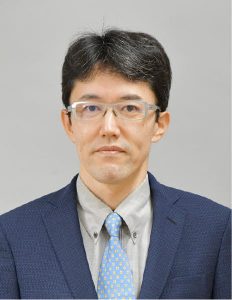 M.D., Ph.D. Professor Kenji Kabashima
Research and Education
In our department, we have focused on skin immunology and allergy. We have made great achievements on the pathogenesis of the allergic skin diseases, especially atopic dermatitis, by in vivo imaging using two-photon microscopy and gene-targeted mice. Other research interests include pathogenesis of itch, elucidation of the significant role of regulatory T cells in the skin, and cancer immunology.
We consider that all basic researches should be evaluated in the perspective of clinical impacts, because we should give research profits back to clinical dermatology in the end. For graduate students, clinical motivation is mandatory to start basic research, which in turn broadens their capacity as physician-scientists.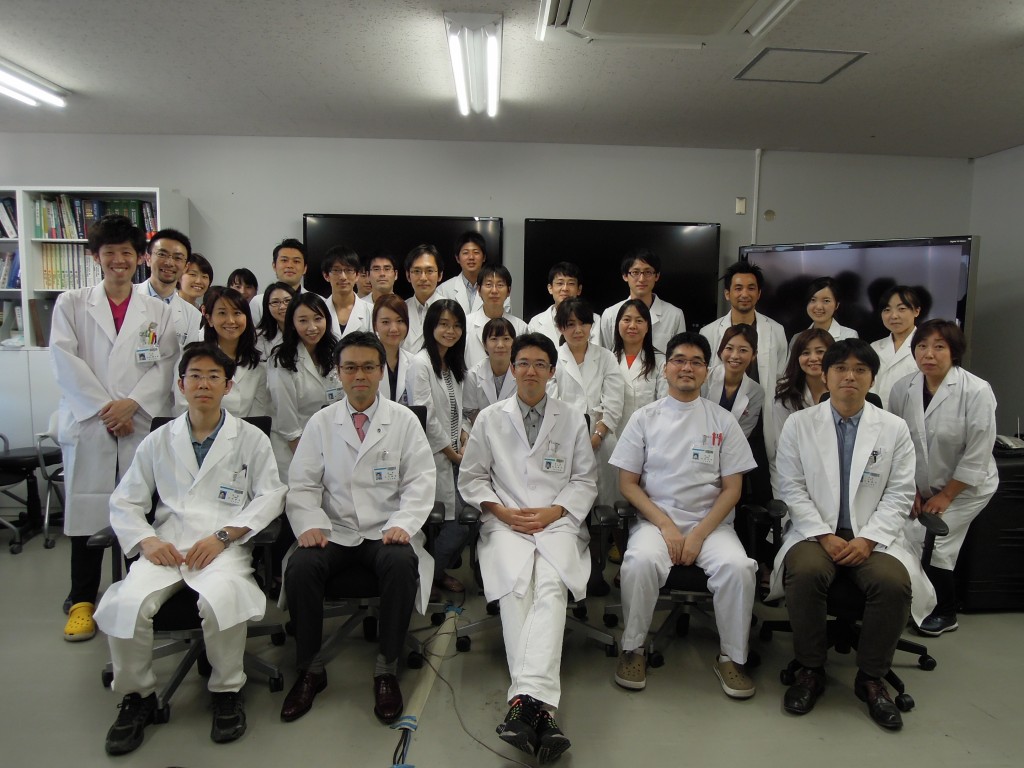 Staffs
Recent Publications
Kabashima K, Matsumura T, Komazaki H, Kawashima M. Trial of Nemolizumab and Topical Agents for Atopic Dermatitis with Pruritus. New England Journal of Medicine 2020; 383: 141-150.
Kabashima K, Furue M, Hanifin JM et al. Nemolizumab in patients with moderate-to-severe atopic dermatitis: Randomized, phase II, long-term extension study. Journal of Allergy and Clinical Immunology 2018; 142: 1121-1130. e1127.
Ruzicka T, Hanifin JM, Furue M et al. Anti–interleukin-31 receptor A antibody for atopic dermatitis. New England Journal of Medicine 2017; 376: 826-835.
Otsuka A, Doi H, Egawa G et al. Possible new therapeutic strategy to regulate atopic dermatitis through upregulating filaggrin expression. Journal of allergy and clinical immunology 2014; 133: 139-146. e110.
Natsuaki Y, Egawa G, Nakamizo S et al. Perivascular leukocyte clusters are essential for efficient activation of effector T cells in the skin. Nature immunology 2014; 15: 1064-1069.
Laboratory
M.D., Ph.D. Professor : Kenji Kabashima
Associate Professor : Naotomo Kambe
Junior Associate Professor : Gyohei Egawa
Assistant Professor : Yoshihiro Ishida、Yuichiro Endo,、Yo Kaku,、Akinori Kawakami、Satoshi Nakamizo、Toshiya Miyake
Associate Professor (Special Appointment) :Takashi Nomura, Saeko Nakajima
Junior Associate Professor (Special Appointment) : Toshiaki Kogame, Mami Shibuya
TEL : +81-75-751-3310
FAX : +81-75-751-4953
e-mail : dermamed@kuhp.kyoto-u.ac.jp
URL : https://dermatology.kuhp.kyoto-u.ac.jp/