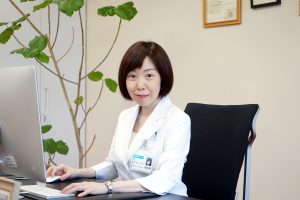 M.D., Ph.D. Professor Motoko Yanagita
Nephrology department has extensive programs in patient care, research, and education.
Our clinical mission is to provide the highest level of patient care in varieties of kidney diseases, utilizing the biggest dialysis unit among the national universities in Japan.
Our research goal is to understand the pathophysiology of kidney disease progression, and to propose novel effective therapeutic agents.
Our training program provides broad training in all the major areas of nephrology with opportunities to develop clinical and research skills, aiming to mentor clinical fellows to become physician scientists.
Research and education
Our basic research team aims to discover the reversibility of kidney diseases. Current areas of research focus include studies of the mechanisms of fetal programming of predisposition to kidney diseases, identification of accelerating factors of kidney diseases, elucidation of the endogenous repair activities in the kidney, and analysis of the mechanisms of fibrosis and renal anemia.
Our clinical research programs encompass a range of important areas in the field of nephrology, such as the establishment of kidney injury surveillance system (KISS), quantitative pathology, and onco-nephrology, a new field linking oncology and nephrology. Special program is designed to focus on the standardization of the cancer treatment in patients with end-stage renal disease.
Our department is aiming to foster "physician scientists" who can solve their patient-oriented research questions by their own research skills.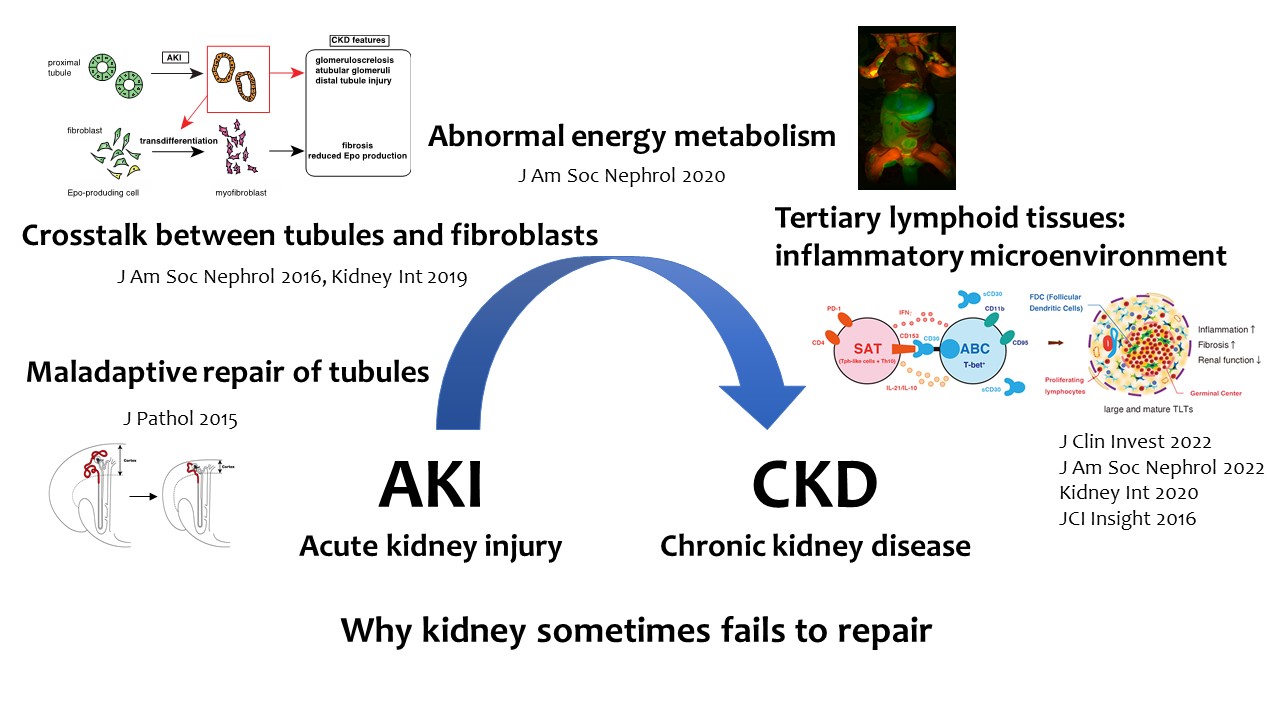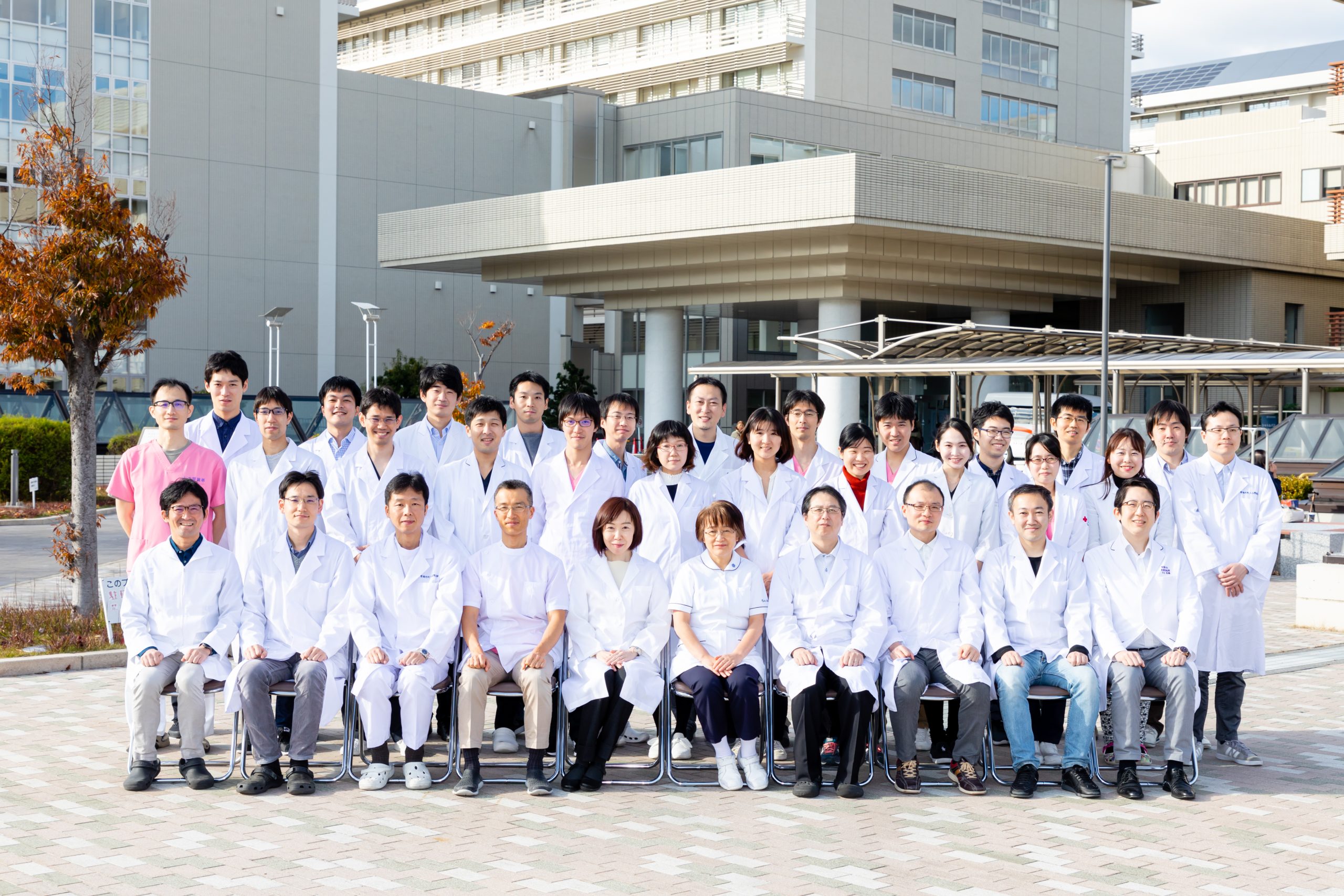 Recent Publications
Yuki Sato, Akiko Oguchi, Yuji Fukushima, Kyoko Masuda, Naoya Toriu, Keisuke Taniguchi, Takahisa Yoshikawa, Xiaotong Cui, Makiko Kondo, Takeshi Hosoi, Shota Komidori, Yoko Shimizu, Harumi Fujita, Li Jiang, Yingyi Kong, Takashi Yamanashi, Jun Seita, Takuya Yamamoto, Shinya Toyokuni, Yoko Hamazaki, Masakazu Hattori, Yasunobu Yoshikai, Peter Boor, Jurgen Floege, Hiroshi Kawamoto, Yasuhiro Murakawa, Nagahiro Minato, Motoko Yanagita. "CD153/CD30 signailing promotes age-dependent tertiary lymphoid tissue expansion and kidney injury" J Clin Invest. 2022 Jan 18;132(2):e146071. doi: 10.1172/JCI146071.PMID: 34813503
Yu Ho Lee, Yuki Sato, Mitsuru Saito, Shingo Fukuma, Masaya Saito, Shigenori Yamamoto, Atsushi Komatsuda, Nobuhiro Fujiyama, Shigeru Satoh, Sang-Ho Lee, Peter Boor, Tomonori Habuchi, Juergen Floege, Motoko Yanagita. "Advanced Tertiary Lymphoid Tissues in Protocol Biopsies are Associated with Progressive Graft Dysfunction in Kidney Transplant Recipients" J Am Soc Nephrol. 2022 Jan;33(1):186-200. doi: 10.1681/ASN.2021050715. Epub 2021 Nov 1. PMID: 34725107
Shinya Yamamoto, Masamichi Yamamoto, Jin Nakamura, Akiko Mii, Shigenori Yamamoto, Masahiro Takahashi, Keiichi Kaneko, Eiichiro Uchino, Yuki Sato, Shingo Fukuma, Hiromi Imamura, Michiyuki Matsuda, Motoko Yanagita. "Spatiotemporal ATP dynamics during acute kidney injury predicts renal prognosis" Journal of the American Society of Nephrology 2020 Dec;31(12):2855-2869. doi: 10.1681/ASN.2020050580. Epub 2020 Oct 12. PMID:33046532
Yuki Sato, Peter Boor, Shingo Fukuma, Barbara M. Klinkhammer, Hironori Haga, Osamu Ogawa, Jürgen Floege and Motoko Yanagita."Developmental stages of tertiary lymphoid tissue reflect local injury and inflammation in mouse and human kidneys"Kidney Int. 2020 Aug;98(2):448-463. doi: 10.1016/j.kint.2020.02.023. Epub 2020 May 28.PMID: 32473779
Jin Nakamura, Yuki Sato, Yuichiro Kitai, Shuichi Wajima, Shinya Yamamoto, Akiko Oguchi,Ryo Yamada, Keiichi Kaneko, Makiko Kondo, Eiichiro Uchino, Junichi Tsuchida, Keita Hirano,Kumar Sharma, Kenji Kohno, Motoko Yanagita."Myofibroblasts acquire retinoic acid-producing ability during fibroblast-to-myofibroblast transition following kidney injury"Kidney Int. 2019 Mar;95(3):526-539. doi: 10.1016/j.kint.2018.10.017. Epub 2019 Jan 17. PMID:30661714
Laboratory
Professor: Motoko Yanagita
Senior Lecture: Takeshi Matsubara
Senior Lecture: Hideki Yokoi
Associate Lecture: Akira Ishii
Assistant Professor: Kaoru Sakai, Shinya Yamamoto
Specific hospital Assistant Professor: Hirosuke Nakata, Keiichi Kaneko
e-mail: kidney2011@kuhp.kyoto-u.ac.jp
URL: http://www.kidney.kuhp.kyoto-u.ac.jp/