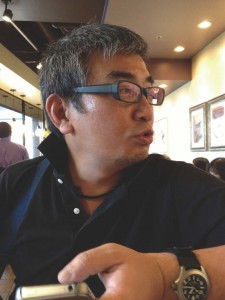 D.D.S., Ph.D. Professor Nakagawa Ichiro
Our purpose of study is to reveal how the bacterial pathogens acquire the pathogenesis and evolve through the genomic analysis. And we try to find new prophylactics and therapies for infections through the kinetic analysis in animal cell at the molecular level.
Research and Education
We mainly study about evolution of pathogenic bacteria with hybrid approach using bioinformatics and validation experiments. In addition, we study how immune system reject bacterial infection using cell lines and animal models. We have many research topics including followings: 1. Roles of microbe for human homeostasis using metagenomic data of microbiome. 2. Association study of human health and microbiome. 3. Comparative (meta) genomic analysis and experimental validation for understanding bacterial evolution and diversification. 4. Artificial mix or stimulation of indigenous bacteria for development of new medical treatment of human diseases. Anyone who have interests in our research topics is welcome. We educate students in research, reading of papers and discussion to become a principal investigator in future.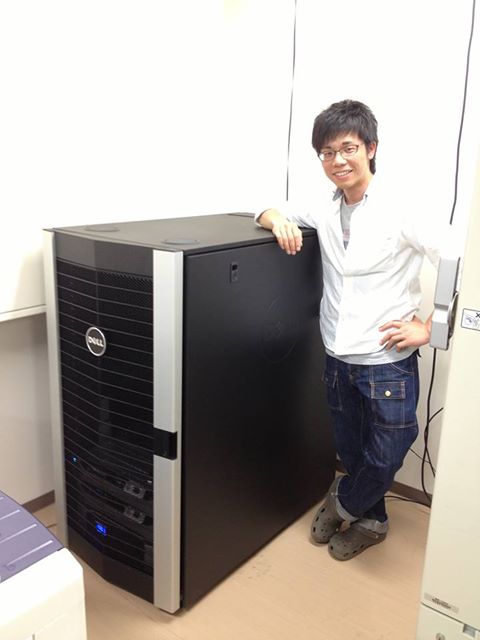 Mass storage in our laboratory. To maintain the system is critical for bioinformatics.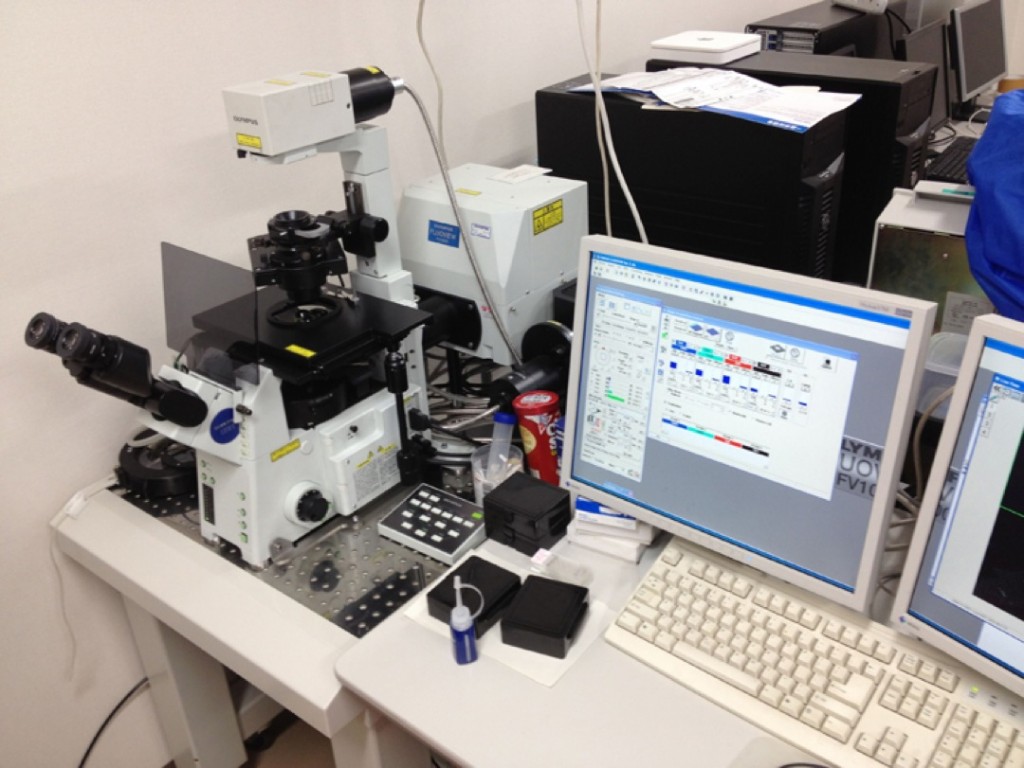 Confocal laser scanning microscopy in our laboratory.
This equipment is essential for our autophagy studies.
Recent Publications
Ito, C., Saito, Y., Nozawa, T., Fujii, S., Sawa, T., Inoue, H., Matsunaga, T., Khan, S., Akashi, S., Hashimoto, R., Aikawa, C., Takahashi, E., Sagara, H., Komatsu, M., Tanaka, K., Akaike, T., Nakagawa, I., Arimoto, H. Endogenous nitrated nucleotide is a key mediator of autophagy and innate defense against bacteria.Mol. Cell. 52:794-804, 2013.
Yoshikawa, Y., Ogawa, M., Hain, T., Yoshida, M., Fukumatsu, M., Kim, M., Mimuro, H., Nakagawa, I., Yanagawa, T., Ishii, T., Kakizuka, A., Sztul, E., Chakraborty, T., Sasakawa, C.Listeria monocytogenes ActA-mediated escape from autophagic recognition.Nat. Cell. Biol. 11:1233-1240, 2009.
Yamaguchi, H., Nakagawa, I., Yamamoto, A., Amano, A., Noda, T., Yoshimori, T. An initial step of GAS-containing autophagosome-like vacuoles formation requires Rab7.PLoS Pathog. 5:e1000670, 2009.
Nakagawa, I., Amano, A., Mizushima, N., Yamamoto, A., Yamaguchi, H., Kamimoto, T., Nara, A., Funao J, Nakata M, Tsuda K, Hamada S, Yoshimori T. Autophagy defends cells against invading group A Streptococcus.Science 306: 1037-1040, 2004.
Nakagawa, I., Kurokawa, K., Yamashita, A., Nakata, M., Tomiyasu, Y., Okahashi, N., Kawabata, S., Yamazaki, K., Shiba, T., Yasunaga, T., Hayashi, H., Hattori, M., Hamada, S. Genome sequence of an M3 strain of Streptococcus pyogenes reveals a large-scale genomic rearrangement in invasive strains and new insights into phage evolution.Genome Res. 13:1042-1055, 2003.
Laboratory
Professor:Ichiro Nakagawa
Assistant Professor:Takashi Nozawa
Assistant Professor:Chihiro Aikawa
Assistant Professor:Kazunori Murase

TEL: 075-753-4448
FAX: 075-753-4446
E-mail:nakagawa.ichiro.7w@kyoto-u.ac.jp
URL:http://www.bac.med.kyoto-u.ac.jp/Englishindex.html