M.D., Ph.D. Professor Yasutomo Fujii
Laboratory science aims to establish and realize concepts and methods for extracting and analyzing various data from molecular and cellular levels to the organ level, for the purpose of elucidating structure and function of living beings, clarifying etiology and pathophysiology of various diseases and/or establishing diagnosis and treatment of diseases. Accordingly, we promote studies on new concepts and technology on the basis of medicine, biology and information technology. We intend to encourage new talents who will act as leaders in the fields of education, research and clinical practice.
Research and Education
Our research projects, the results of which are expected to have a great influence in clinical practice, are as follows:
The search for a rating system of deeper remission in patients with rheumatoid arthritis (RA) using ultrasonography
Clarification of pathology in RA with obesity and/or atherosclerosis
Clinical application of ultrasonography for diagnosis of lung diseases
Development of a system for acquiring ultrasound C-mode imaging
Therapeutic application of ultrasound energy for refractory infection
In our laboratory, graduate students can take training for sonography (gastroenterology, cardiology, etc.) in the clinical laboratory of Kyoto University Hospital, in addition to performing the projects described above. Therefore, graduate students can accumulate experience required to get sonographer certification.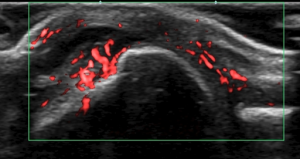 Figure 1. Representative SMI image of a RA patient.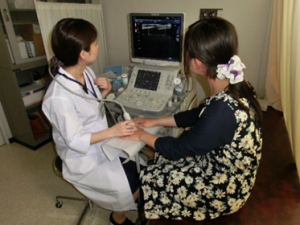 Figure 2. Collection of ultrasound data.
Publications
Nakabo S, Tsuji Y, Inagaki M, Tsuji H, Nakajima T, Murakami K, Terao C, Hashimoto M, Furu M, Tanaka M, Ito H, Fujii T, Mimori T, Fujii Y. Severe joint deformity and Patient Global Assessment of Disease are associated with discrepancies between sonographic and clinical remission: A cross-sectional study of rheumatoid arthritis patients. Mod Rheumatol. :2020. DOI: 10.1080/14397595.2020.1751922
Kawahara R, Nakabo S, Shimizu M, Yamamoto H, Sasai T, Nakamura Y, Funakoshi S, Gon Y, Taniguchi M, Nakajiama T, Hiwa R, Hashimoto M, Tomizawa T, Azukizawa M, Nishitani K, Murata K, Tanaka M, Ito H, Mimori T, Fujii Y. Feasibility to reduce the number of the joints tested by musculoskeletal ultrasonography, by focusing on the joints with patients' complaint: cross-sectional observational study of rheumatoid arthritis. Mod Rheumatol. : 1-7, 2019. DOI: 10.1080/14397595.2019.1680095
Matsuo H. Imamura A., Shimizu M., Inagaki M. Tsuji Y., Nakabo S., Hashimoto M., Ito H., Tanaka S., Mimori T., Fujii Y. Prediction of recurrence and remission by superb microvascular imaging method in rheumatoid arthritis J Med Ultrasonics 47; 2019. DOI:10.1007/s10396-019-00978-8
Yamamoto, H., Nakajima, T., Kawara, R., Nakabo, S., Hashimoto, M., Yamamoto, W., Masuda, I., Ito, H., Mimori, T., Fujii, Y. Evaluation of Risk Factors for Atherosclerosis using Carotid Ultrasonography in Japanese Patients with Rheumatoid Arthritis. Int J Rheum Dis. 22: 1312–18, 2019. DOI:10.1111/1756-185X.13591
Koibuchi, H., Fujii, Y., Hirai, Y., Mochizuki, T., Masuda, K., Kodani, K., Yamada, T., Taniguchi, N. Effect of ultrasonic irradiation on bacterial biofilms. J Med Ultrasonics 45; 25-29, 2018
Laboratory
Professor: Yasutomo Fujii
Assistant Professor: Hidemasa Matsuo
Activity Database on Education and Research, Kyoto University