M.D. Professor Nobukatsu Sawamoto
One of the goals in neuroscience and neurology is to clarify localization of brain function or comprehensive brain structure-function relationship. However, localized brain functions need to work together to exhibit human behavior. We aim to clarify how cognitive operations rely upon the capacity to flexibly integrate localized brain functions and to elucidate weather cognitive deficits can be ameliorated by modifying pathological network activity.

Research and Education
The foundation of research on higher cognitive functions in humans were laid by Paul Broca who discovered localization of language abilities in the left frontal lobe. The nervous system is also required to connect brain function produced in each region. Clinical trials in Parkinson disease showed intrastriatal transplantation of embryonic dopaminergic neurons restored the loss of nigrostriatal terminals and the consequent malfunction of basal ganglia-thalamocortical circuitries. At 6 months after transplantation, the impaired network activity remained unnormalized while striatal dopamine storage capacity was elevated. During the 2nd year after transplantation, the network activity recovered despite striatal dopamine storage capacity not improved further, suggesting functional integration of the transplanted dopaminergic neurons into the basal ganglia-thalamocortical circuitry is requisite to organize the network activity.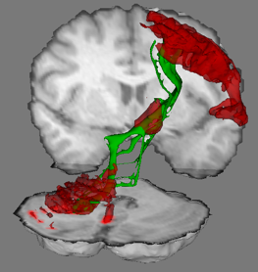 Figure 1. Probabilistic tractography among the sensory-motor cortices, thalamus and cerebellum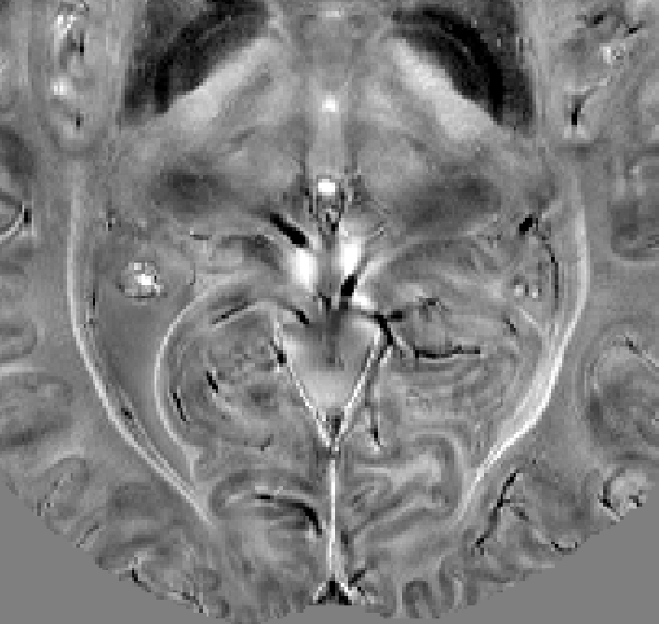 Figure 2. Optic radiation visualized with 7 tesla MRI quantitative susceptibility mapping
Recent Publications
Yamao Y, Sawamoto N, Kunieda T, Inano R, Shibata S, Kikuchi T, Arakawa Y, Yoshida K, Matsumoto R, Ikeda A, Takahashi R, Fukuyama H, Miyamoto S. Changes in distributed motor network connectivity correlates with functional outcome after surgical resection of brain tumors. Neurosurgery Practice. In press.
Furukawa K, Shima A, Kambe D, Nishida A, Wada I, Sakamaki H, Yoshimura K, Terada Y, Sakato Y, Mitsuhashi M, Sawamura M, Nakanishi E, Taruno Y, Yamakado H, Fushimi Y, Okada T, Nakamoto Y, Takahashi R, Sawamoto N. Motor Progression and Nigrostriatal Neurodegeneration in Parkinson Disease. Ann Neurol. 2022 Jul;92(1):110-121.
Oshima S, Fushimi Y, Okada T, Nakajima S, Yokota Y, Shima A, Grinstead J, Ahn S, Sawamoto N, Takahashi R, Nakamoto Y. Neuromelanin-Sensitive Magnetic Resonance Imaging Using DANTE Pulse. Mov Disord. 2021 Apr;36(4):874-882.
Sawamoto N, Piccini P, Hotton G, Pavese N, Thielemans K, Brooks DJ. Cognitive deficits and striato-frontal dopamine release in Parkinson's disease. Brain. 2008 May;131(Pt 5):1294-302.
Sawamoto N, Honda M, Hanakawa T, Aso T, Inoue M, Toyoda H, Ishizu K, Fukuyama H, Shibasaki H. Cognitive slowing in Parkinson disease is accompanied by hypofunctioning of the striatum. Neurology. 2007 Mar 27;68(13):1062-8.
Laboratory
M.D. Professor Nobukatsu Sawamoto,
Associate Professor Ishizu Koichi
e-mail: sawa@kuhp.kyoto-u.ac.jp